Minor Accounts
Grow with us! At IMCU, we are all about finding new ways to unlock our young members' potential.
Beginning with our minor accounts, d
esigned for those under age 18. This account can be set up with as little as $5. In addition, IMCU offers a SmartStart Tool located in the IMCU App to help young members learn to save and spend responsibly.  We are here to help you through each stage of your financial life. Learn more below!
$5 initial deposit & minimum balance




No monthly fee

Dividends earned²

 

Free affinity debit card - Learn more below!

Free online banking

Email & text alerts³

Free eStatements

Free access to all IMCU, Alliance One, and All Point ATMs Nationwide -

 

Click here for ATM locations

 

As your family grows, we grow with you. We can help you invest, save for college, and provide financial education.
More Details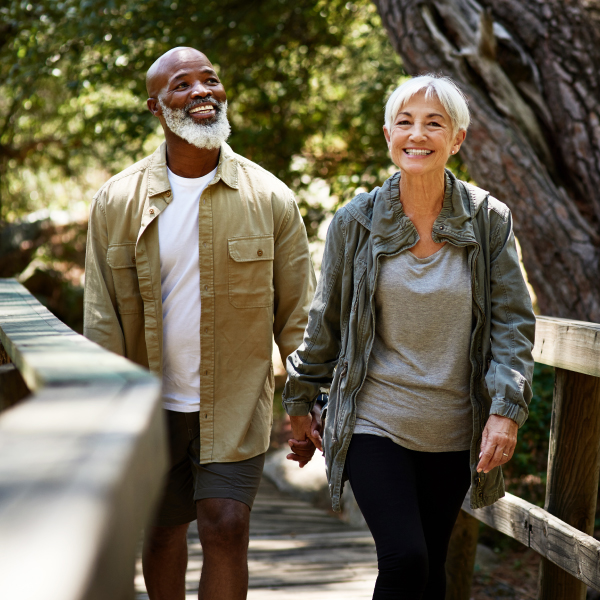 It's never too early to start planning for retirement. We can help you prepare with advice from our Investment Services professionals.
More Details
Financial Education for Youth

Kids grow up so fast. Before you know it, they've moved from crawling across the living room floor to walking across the stage at high school graduation. Those years in between are spent providing them with the knowledge, skills, and experiences they need to go out into the world and live happy, successful lives. Unfortunately, one thing that's often overlooked in all of this is financial education and literacy.
It's easy to think that financial literacy should begin when a teenager gets their first job or goes away to college. But the truth is that starting financial education earlier can give your child the best opportunity for future successes. After all, youth financial literacy statistics show us that 93% of teens see these skills as
critical to achieving their goals
. Yet, at the same time, 87% of teenagers say that they don't really understand their personal finances, according to
Forbes
. In a world where food, housing, education, retirement, and so many other critical factors depend on personal finances, starting the learning process early just makes sense.

So, how do you introduce financial education to your children? And at what age is it appropriate to start having these conversations? Here at IMCU, we know how important a healthy financial life is, and that starts with educating your young child or teenager. We can help you through your full financial journey—from a basic savings account designed for minors to tools we offer for getting comfortable with finances, spending, using accounts responsibly, and more. In this ultimate guide to financial education for youth, we've put together a great resource for you and your growing family. Let's jump into answers to common questions like:

• What is financial literacy for young adults and children?

• Why is financial literacy important for young adults and children?

• What are the 5 topics of financial literacy you should cover with your children?

• What resources show you how to teach financial literacy for youth?

What Is Basic Financial Education for Youth?
Basic financial education refers to gaining knowledge and various skills related to financial literacy. Financial education includes basic knowledge of money, budgeting, spending, debit and credit cards, why and how to save, purchasing a car or house, creating investments, managing retirement accounts, and feeling confident about your finances. In short, financial education is one of the building blocks of becoming an independent, successful adult—and it all starts with the basics. Although the objectives of financial literacy and education vary based on the individual and their circumstances, the primary goals of financial education are to enable young people to manage their finances and make healthy financial decisions throughout their lives.
What are the financial life skills children can develop to meet these objectives? Here are a few financial literacy skills that can be introduced to children and teens:

• Being Financially Responsible: The ability to responsibly manage money is critical throughout life. Financial responsibility is a skill you can begin to introduce in children preschool aged, or even younger. After all, financial choices made at a young age can follow you through your adult financial life—either positively or negatively impacting your child's future.

• Understanding Needs Vs Wants: Being able to identify a need versus a want can help children learn to prioritize their purchases now and in the future. This is another skill that can be introduced in children as young as preschool age.

• Managing a Savings Account: Knowing the basics of savings and checking accounts, like minimum balance requirements and overdrafting, will help children manage healthy accounts. You can begin working on this skill with your child as soon as you create an account—and it's never too early to do this! At IMCU, you'll find options like a minor account to help get your child started.

• Creating a Budget: Managing money is a crucial part of living within our means, and learning how to create a budget can set children up to save and spend wisely/smartfully. As children are developing basic math skills in elementary school, you can begin talking about budgets alongside these lessons.
•
Earning and Managing Income:
Especially for teens, it can be tempting for them to spend their hard-earned income, but learning how to manage their earnings is a skill that they'll use throughout life. This is a lesson you can impart early, as soon as they receive birthday money, for example, or once they get a part-time job. With the
IMCU SmartStart
, you can access a tool in the IMCU app that helps with this process. You can reward children for completing chores, encourage savings, and even have the option to issue a loan to help teach about interest and loans.

• Developing Goals: From building short-term goals to purchasing a new toy to longer-term goals like saving for education, developing and sticking to goals is an important skill. Even young children can start thinking about goals—like what they want to be when they grow up.
Building and Using Credit: 18-year-olds are often the target of credit card offers. Teaching them how to appropriately use credit cards to build credit—and not large amounts of debt—will set them up for success. These topics often come into play when children are learning about more advanced topics, like interest rates, in middle and high school. IMCU offers a Jumpstart credit card for those 18-21, that rewards them for on-time payments.

As you can see, most of these skills can be introduced early in your child's life, with the applications growing as they grow. But at what age should financial literacy be taught? In truth, as soon as your child can understand counting and other basic concepts, you can begin talking about some of the more introductory skills. Typically, this occurs in one or more of the following ways:

Classroom Education:
When most people think of education they think of classrooms. And while concepts like responsibility and math are certainly taught in elementary and middle school classrooms throughout the country, it might surprise you to know that the majority of states don't have a mandated personal finance course for high school students. According to
Next Gen Personal Finance
(NGPF), just 19 states have laws on the books about it, although only 8 of those states have fully implemented their program as of 2023.
Where does Indiana sit in all of this? During the 2023 legislative session, Indiana passed 
Senate Enrolled Act (SEA) 35
, which will require all high school students (beginning with the class of 2028) to take a personal finance course that covers topics like money and debt management, loans, credit, retirement plans, investments, taxes, and more. This is an exciting move that illustrates that Indiana recognizes the importance of financial education and literacy to our citizens. But we know that financial literacy is a lifelong effort, and introducing these concepts to your child before they reach high school will offer them better chances at financial success.

At-Home Lessons
Children begin learning about finances by observing how finances are handled by the people around them. They're constantly watching and learning from their environment, and having open and honest conversations about money and saving can set the foundation for financial literacy. For example, you might talk about saving for a big purchase or a vacation, allow your child to make small financial decisions at the grocery store, or discuss how much time it takes to earn a certain amount of money.

At-home lessons can also be supplemented with real-world accounts. At Indiana Members Credit Union (IMCU), we offer Minor Savings Accounts, Affinity Debit Cards, and Jumpstart Credit Cards to help children, teenagers, and young adults build good financial decision-making skills.
Technology and Applications
Another way to supplement financial education is to take advantage of the wealth of technology programs and applications available. If your child has a phone or other device, chances are they spend a lot of time on it, so let that device be more beneficial! What program teaches kids financial literacy? One is the
IMCU SmartStart Program
, which empowers kids and teenagers to learn about finances with a hands-on, interactive tool. With features and functionality for budgeting, lending, managing accounts, and responsibility, children can learn skills today that'll set them up for success tomorrow. We'll talk more about the features of the SmartStart Program and how to get started later in this article.

Self-Study
Of course, some youth may take it upon themselves to learn about personal finance. This typically happens with teenagers who are looking for more independence in their lives. For example, maybe one of their friends got a part-time job and they'd like one too. Or, maybe they want their own money to pay for a new game or buy their first car. This is a great sign that your child is starting to take some ownership of their financial future. Just be sure you're checking in with them and continuing to have conversations about money. This way, you'll ensure that what they're learning and doing are financially healthy.

Why Is Financial Literacy Important For Youth?
At its most basic level, financial literacy is important because it impacts nearly every aspect of our lives. From making purchases to affording and paying for a home, preparing for the future, understanding debt, and paying taxes, finances are everywhere. For youth, financial literacy is essential to successfully navigating the world now and in the future.
Here are four additional reasons that underscore the importance of financial literacy for youth:

• Financial literacy provides critical money-management skills. Our ability to survive and thrive in the world depends, in part, on whether or not we can manage money well enough to get by. Financial education teaches young people how to successfully save, work within a budget, and more. In this regard, the impact of financial literacy is clear: it sets young people up to manage their finances well into adulthood.

• Financial literacy illustrates the value of money and saving. Although dollars and cents are tangible, the idea of money and wealth can feel intangible to children and teens—and even adults sometimes too! Financial education, however, shows children what money is, how you earn it, and why it's important to save. All of this builds a foundation for good financial literacy in the future.

• Financial literacy empowers young people to practice financial decision-making. As they grow older, young people will have more and more decisions to make—many of them related in some way to money. By starting financial education young, you can not only provide your child with the skills they need to make these decisions, but allow them to make choices with you, as a parent, acting as a safety net.

• Financial literacy helps youth become successful, financially independent adults. As much as we might wish our children to stay young forever, they're growing. Soon enough they'll be independent adults who will need to know about debt, bills, loans, mortgages, and how to prepare for the future. Starting financial education now ensures that your child will be comfortable and confident with these topics.

What Are the 5 Areas of Financial Literacy to Talk About With Your Child and How Do You Get Started?
Savings, budgets, financial planning, loans, and credit are perhaps some of the most essential concepts to teach children and young adults. If you're wondering where to start with financial education, this section will cover how to begin, important concepts to cover, and tools and resources to help you and your child navigate these topics. If you're feeling unsure about financial literacy and education yourself—that's ok! There are resources for adults as well.
1. Savings and SmartStart
What is the first step to financial education? For most families, it starts with basic concepts associated with saving money. Savings accounts provide people of all ages a place to keep their money safe and secure. Accounts held by members at credit unions like IMCU, for example, are insured by the National Credit Union Administration (
NCUA
), so you can rest assured that your money is safe.
What do your children need to know about savings? It can start with introductory topics like counting money, what we use money for, needs versus wants, and why we save money. From there, you can move into more advanced discussions about the different types of accounts (savings, checking, high-yield, etc.), why we need to set aside money for emergencies, and more.
Perhaps the best way to cover some of these topics is with hands-on learning that lets your child experience savings accounts for themselves. Yet, only about 39% of children aged eight to fourteen
have a savings account
in the United States. IMCU makes it quick and easy to set one up.
With IMCU's Minor Accounts, you can create an account for your child with as little as $5. Once the account is created, you and your child will also have access to the
IMCU SmartStart Tool
. Located inside the IMCU app, this interactive tool is designed to help your child learn about saving and spending responsibly. With SmartStart, you can teach concepts about budgeting, loans, account management, responsibility, and more. It allows parents to reward their children financially for completing chores or tasks. And, it empowers children to request small loans from their parents, ask for spending money, and earn rewards for making smart financial choices.

2. Budgets and Debit Cards
Whether we use a pen and paper, an Excel spreadsheet, or simple mental math, most adults practice some form of budgeting regularly. Budgets help us control our saving, spending, and investing so we can meet our short and long-term financial goals. Children, too, can start to learn these skills early on to help them understand how to live within their means and why it matters. So how do you get started? Begin by discussing the concept of budgeting and goals with your child. You might even show them your own budget, or a sample budget you've created for educational purposes. Within your budget, you can illustrate and talk about concepts like income, fixed expenses, discretionary and non-essential spending, and savings. After you've had these opportunities to chat, hands-on learning can begin. IMCU has a number of tools, like the Affinity Debit Card and SmartStart, that makes this easy.

SmartStart is a powerful tool in discussions about budgeting. With interactive features for saving, spending, investing, and tracking, your child will learn how to budget their own money and work toward their goals.

And, with the Affinity Debit Card program, children 12 years and older can have their own debit card. These debit cards, connected directly to checking accounts, empower your children to spend within their means while also learning how to budget and balance an account.

As an added bonus, our Affinity Debit Cards also give back to the community! Select from more than 30 different organizations, and they'll receive a donation with every signature transaction your child makes!

3. Plans and Educational Savings
Planning for the future is a key part of growing up. Whether your child plans to attend a four-year university, a two-year college, a trade school, or do something different, they will need money for the future. The idea of saving for education is synonymous with planning, and both are valuable components of financial literacy.

When your child is young, begin by introducing the idea of planning and goal setting. This might be planning for a family trip or planning how they'll save up for a new toy, for example. As they grow older, you can start to introduce the idea of saving for larger purchases, like education or a car.

Through IMCU investment services, you and your child—and anyone else in your family who may wish to help—can create educational savings accounts, including 529 Savings Plans, and Coverdell Educational Savings Accounts, to prepare for the future. As a parent, you may also be interested in IMCU's additional planning services, like retirement services, investment services, and financial management.

4. Loans and First Vehicles
You very likely remember your first vehicle and how exciting that taste of freedom was. For your child, their first car (or, the first car they take a loan out for) is an equally important milestone. Yet, vehicles can be expensive, and loans can feel complex and overwhelming. Fortunately, there are a number of topics related to loans that you can start talking about with your child—there are even resources available to help you out.

While your child is young, you can introduce the concept of borrowing and paying back money. In fact, with the SmartStart tool, you can even loan your child small amounts of money to provide a hands-on lesson. As they get older, you can introduce mathematical concepts like deposits and interest rates. In fact, they'll probably cover some of these topics in their math classes at school. As they get closer to seeking out a loan, you can use various online calculators to walk them through the entire process. IMCU, for example, has calculators available for situations like:

The bottom line is, when it comes to loans and lenders, it's important to find a lender that will walk your child through the entire process from start to finish. With IMCU, we care about our members and their success, and we work with first-time car buyers to find the right financing for them.

5. Credit Scores and Credit Cards
Credit scores follow us our entire lives, and although it's possible to improve them, starting with firm footing can set a person up for long-term success. So how do you begin?

Start by discussing why credit matters and how it impacts our ability to make larger purchases like a car or home. Then, you can introduce information about how to build credit, including what credit cards are for. It's critical here to talk about responsible credit use, like understanding terms and conditions and making regular payments. These conversations are particularly important when your child opens their first credit card.
IMCU makes it simple for young people to try their hand at building credit with a
Jumpstart Credit Card
. With a low credit limit and no annual fees, they can manage their accounts digitally, set up alerts and spending amounts, and establish good credit card habits.

How Do You Teach Financial Literacy in a Fun Way?
Talking about financial literacy might seem overwhelming. And, if you're thinking about ways to incorporate financial education into you and your child's day-to-day lives, it might not seem very fun, either. Fortunately, there are certainly engaging ways that you can incorporate financial literacy and discussions into your daily routine. Consider trying to:

• Open Age-Appropriate Accounts: Opening a savings account is an exciting time for a child! Talk about what an important step it is, and even bring your child with you to open the account to get them involved. Be sure to share monthly or quarterly statements with them so they can watch the account balance grow over time.

• Enable Them To Earn Their Own Money: From garage sales to lemonade stands to babysitting and chores, there are a number of ways your child can earn some money. This helps them not only add to their savings account, but also spend money on what they want.
• Gamify the Experience: From sticker charts to tools like SmartStart to board games like "Monopoly," "The Game of Life," or "Pay Day," there are several ways you can introduce a game into financial literacy lessons.
• Talk About the Future: While the future can seem scary, it's also exciting—especially for your child! Ask about what kinds of places they'd like to visit, what they want to be when they grow up, and where they see themselves in 5, 10, or 15 years. These discussions can then shift toward planning for the future, saving, and other key concepts.

• Pay it Forward: Giving back is a great experience for your child, and it imparts lessons about caring about others and taking pride in your community. And, if you're talking about donating money, it can also be a great way to incorporate discussions of budgeting a certain amount of money to donate.

What Resources Are Available to Help You Learn About and Teach Financial Literacy?
Before you teach your child about all of the concepts discussed above, you may need to learn more about these concepts yourself. Fortunately, there are a number of resources available to assist you in your own financial literacy journey.
•
CNBC
offers an 8-week course that covers the basics of financial literacy and investing. The course is delivered right to your email inbox.

Additionally, members at Indiana Members Credit Union have access to financial management professionals who can work with you to help you learn more about key financial products and services, like:

• Setting financial goals

• Creating a savings and investment plan

• Protecting your net worth

• Building income from assets
IMCU: Here for All the Financial Life Cycle Stages
At Indiana Members Credit Union, we support our members every step of the way. From setting up a savings account for your little one all the way through supporting your child as they save for retirement, IMCU is dedicated to helping our members thrive throughout their lives. As a credit union, our goal is to provide outstanding services paired with a range of low-cost financial services and products and convenient locations.
Whether your child is four or fourteen, it's never too early—or too late—to start having conversations that boost financial literacy. Learn more about all of our youth options, including SmartStart, Minor Savings Accounts, Affinity Debit Cards, Jumpstart Credit Cards, and more on our website. If you have questions or are interested in becoming an IMCU member, we encourage you to
reach out
or visit your
local branch
.