Minor Accounts
Grow with us! At IMCU, we are all about finding new ways to unlock our young members' potential.
Beginning with our minor accounts, d
esigned for those under age 18. This account can be set up with as little as $5. In addition, IMCU offers a SmartStart Tool located in the IMCU App to help young members learn to save and spend responsibly.  We are here to help you through each stage of your financial life. Learn more below!
$5 initial deposit & minimum balance




No monthly fee

Dividends earned²

 

Free affinity debit card - Learn more below!

Free online banking

Email & text alerts³

Free eStatements

Free access to all IMCU, Alliance One, and All Point ATMs Nationwide -

 

Click here for ATM locations

 

SmartStart (YOUTH FINANCIAL TOOL, in IMcu app)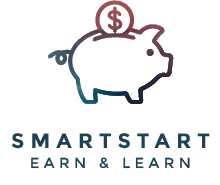 The IMCU SmartStart Program encourages kids, teens and young adults to learn about finances first-hand through an interactive tool - which also gives you the ability to reward your young saver for hard work and completing tasks.
Affinity Debit Card Program (12+ yrs)
Show Support with our Affinity Debit Card Program!
We've created an easy way for you to not only show your support, but also make regular contributions. It's our Affinity Debit Card program! With IMCU accounts, you're eligible for a free debit card -- and you have the option to choose from a long list of affinity cards branded to your favorite organizations. Many of those cards are what we call give-back cards. That means every time you use the card to make a signature transaction, we donate to the cause.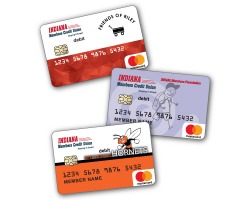 For example, you might choose the Friends of Riley Hospital card. Or you might choose to support your community's high school or school district. They'll receive a donation with every signature transaction. There's even an affinity card that allows you to help the Indiana Members Foundation's efforts to support learning and educational success throughout central Indiana. You can choose from more than 30 give-back affinity cards! See all of our options here!
What do we mean by a signature transaction?
When you swipe or insert your card at a business, you're asked whether you want to make a Debit or Credit transaction. When you choose Credit, you're typically asked to provide a signature. So if you want the cause or organization that matters to you to get the greatest possible reward, be sure to choose Credit every time.
Want to carry one of our affinity cards?
Just stop by your nearest Indiana Members Credit Union location and let them know which card you'd like. You can even trade your current IMCU debit card for the affinity card of your choice. What an easy way to support and show pride in the organizations that matter to you!
JUmpstart Credit Cards (safely build credit!)
Real-World Lessons in Financial Responsibility
With the IMCU Jumpstart Credit Cards¹, young adults can safely build their credit with a low limit.

¹Membership savings account required. Subject to credit approval.
Zelle (send money through the imcu app)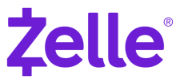 Introducing Zelle® – a fast, safe and easy way to send money to friends, family and other people you trust, wherever they bank
1
. Whether you're paying rent, gifting money, or splitting the cost of a bill, Zelle® has you covered.
Fast
Send money directly from your account to theirs — typically in minutes1.
Safe
Use Zelle® within the app you already trust. No account numbers are shared.
Send money using just an email address or U.S. mobile number.
For more information about Zelle - Click Here
1 U.S. checking or savings account required to use Zelle®. Transactions between enrolled consumers typically occur in minutes. Zelle® and the Zelle® related marks are wholly owned by Early Warning Services, LLC and are used herein under license.