Special Offers
Through IMCU, Members are eligible for discounts on tickets and special offers.  See below for our current offerings and learn how you can take advantage of these great deals!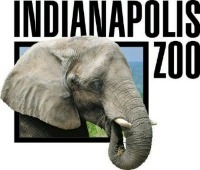 Get discount tickets to the Indianapolis Zoo through IMCU!
January 2nd - March 19th 
March 20th - December 30th

Adult: $9.75

($14.25 Normal Price)

Youth (2-12): $7.75

($10.25 Normal Price) 

Adult: $20.75

($32.75 Normal Price)

Youth (2-12): $16.75

($28.75 Normal Price)
2) Select ticket quantity, click Add To Cart.
3) Check your order and then click Checkout.
4) There will be a donation page next. Click No Thanks or Donate Now.
5) Enter payment and billing information. Click Make Payment.
6) You will then see a receipt page and receive your tickets by email.
*Tickets are non-refundable
Indy eleven 2 for 1 ticket offer
Take Advantage of this Offer! Come Out and Support Indy Eleven with 2 for 1 Tickets.

Family Fest

June 10th: vs Hartford Athletic

Fan Appreciation Night

September 30th: vs Detroit City FC
Kroger Symphony on the prairie 2023
IMCU Members can purchase discounted tickets to Kroger Symphony on the Prairie!
Stop in your local branch for details.