Meet the Commercial Lending Team
Indiana Members Credit Union offers a full array of commercial products and services including commercial loans and deposit accounts for companies, both large and small. Our team of professionals has over 125 years of commercial banking experience. All underwriting and approvals are made locally. Indiana Members Credit Union is committed to serving our commercial members' needs by offering customized products and services to help reach their financial goals.
Our tagline, "
Keeping it Simple
", is not an empty promise; it is an intangible benefit for our commercial members. IMCU offers lines of credit to support the working capital needs of a business, term loans for real estate or equipment, commercial credit and debit cards for purchasing convenience, and online cash management services to monitor your finances. At Indiana Members Credit Union, we are big enough to help manage your business, but small enough to care about the details.
Select a team member below to contact and find out how we can assist you!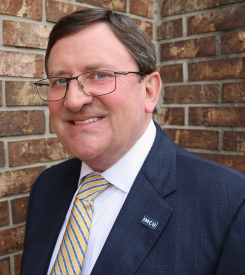 Mike Murphy 
VP, Commercial Services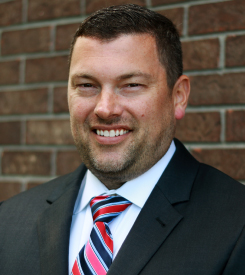 Trevor J Haley
AVP, Commercial Services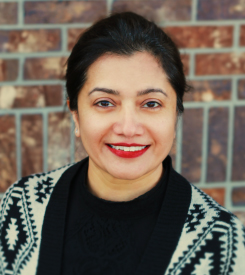 Lala R. Choudhry
Credit Analyst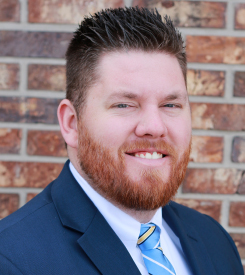 Danny Collier
AVP, Commercial Services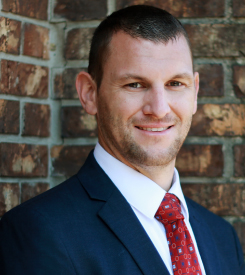 Craig Smith 
Credit Analyst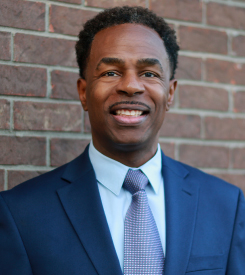 Derrick Golder
Commercial Services Assistant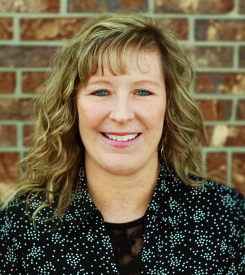 Heather Bibles 
Portfolio Treasury Analyst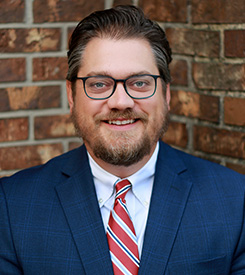 Daren Johnson
Commercial Services Officer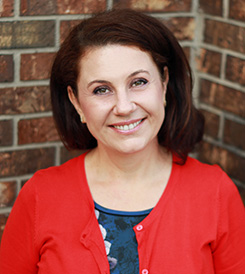 Valentina Franciscu
Credit Analyst
Mike has extensive knowledge and expertise in small to medium size business lending including real estate, equipment and inventory financing, and working capital needs. He is also knowledgeable with treasury management products and services. Mike supports many local philanthropic organizations and in his free time enjoys spending time with family, golfing and fishing.
Career Highlights:
Education: Bachelors of Business Administration, St. Joseph's College, 1985
30+ Years Industry Experience
Trevor currently serves as an AVP, Commercial Services with Indiana Members Credit Union.  Trevor is responsible for underwriting requests as well as contributing to oversight of portfolios.  He has over 12 years of commercial credit experience and served as vice president, senior underwriter at one of the top 10 largest banks in the country prior to joining IMCU.  In addition to his duties at IMCU, he also serves on CUNA Lending Council's Member Resource Committee.  In his spare time, he enjoys spending time with family and cheering on the Colts, Pacers and Hawkeyes.
Career Highlights:
Education: Bachelor's Degree in Economics, University of Iowa, 2006
Men's Swimming and Diving 2002-2006
Contributor, CUNA Lending Council Whitepaper: Macro Trends and Next-Generation Lending, June 2018
As a business and banking professional, Lala has held key positions dealing with loan portfolio development.  Lala assists in underwriting loan requests and promoting business for Indiana Members Credit Union. She analyzes credit for new and existing business members and assists loan officers with credit requests.
Career Highlights:
Education: Bachelor's of Science in Finance, Indiana University - Kelley School of Business, 2013
Banking and Financial Industry since 2013
Certifications from Bloomberg, NAGGL, Salesforce
Danny is qualified to offer business members lending services such as Commercial Real Estate, Lines of Credit, Equipment and other loans to help businesses achieve their goals.  Danny has been with IMCU for over 12 years and has held several positions including branch staff roles, such as Account Service Representative and working in Business Development.  Danny resides in Fishers with his wife Kayla, daughter Micah and their dogs, Rizzo and Gracie.
Career Highlights:
Education: Bachelor's Degree in Business Administration and Management, University of Indianapolis
2006-2010 Member of GLVC All-Academic Baseball Team
CUNA Business Lending School I and II
RMA Business Lending School
Craig is a graduate of Anderson University receiving a degree in Finance with a concentration in Investments. He started his career as a senior financial institution examiner, reviewing banks and credit unions for 11 years with the Indiana Department of Financial Institutions. Since joining IMCU in 2019, Craig has served as a commercial credit analyst. Craig resides in New Palestine with his wife Emily, son Ethan, and daughter June. He enjoys playing softball and basketball with his local church teams, golfing, and spending time with his wife and children.
Derrick has over 20 years of experience in banking including retail banking, private banking, mortgage processing and operations, consumer and commercial loan operations. He is currently assisting in commercial loan processing and operations at IMCU.
Career Highlights:
Education: Bachelor's of Science in Business Finance, Indiana University
Heather has worked in the financial industry since 1997 specializing in commercial land development, residential and commercial construction, commercial & consumer lending, loan auditing & accounting. Heather holds an Associate of Arts Degree in General Studies from Indiana University and has been with IMCU since 2019.
In her spare time, Heather enjoys traveling and outdoor activities, and has a passion for animals and nature & is a self-proclaimed "foodie".
Daren Johnson has been with Indiana Members Credit Union (IMCU) for over 16 years in various roles.  Daren started his career in Business Development at IMCU and then managed the Government Center Branch as well as the Castleton Branch.  Daren has been in his current role of Senior Commercial Services Officer for over 4 years specializing in Commercial Real Estate, Lines of Credit, and Equipment Financing to satisfy his commercial client's needs.  Daren resides in Greenwood, Indiana where he is an active committee member at Dye's Walk Country Club.  Daren is married to his wife Jessica and has 3 son's named Philip, Milo, and Jeffrey "J".  Daren is involved in the Center Grove Rotary Club, University of Indianapolis Greyhound club, Indy Real, Indiana Commercial Real Estate Alliance, as well as many other networking groups on the Southside of Indianapolis and into Johnson County.  Daren enjoys golf and fishing with his 3 boys, concerts, and spending time with his friends and family. 
Career Highlights:
Education:  Bachelor's Degree in Marketing and Mathematics, University of Indianapolis
CUES Certification in Business Lending I, II, III
Valentina has over 20+ years of industry experience and is a credit analyst with IMCU. She has extensive knowledge in credit and income analysis, general financial analysis and risk assessment. Valentina holds a Bachelor's degree in economics from the Academy of Economic Studies in Bucharest, Romania. In her free time, she enjoys spending time with her family and friends, hiking, traveling, gardening and outdoor activities.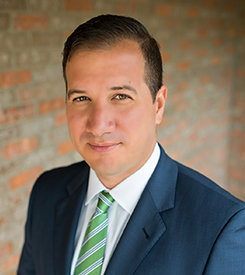 Luke Yaeger 
Market President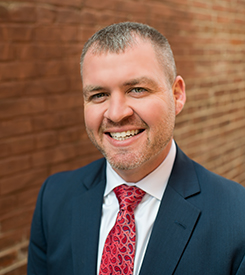 Brian Woods
Senior Commercial Loan Officer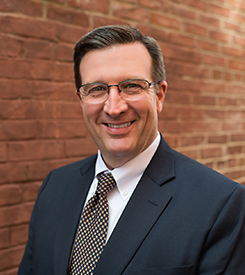 Stephen Witting
Senior Commercial Loan Officer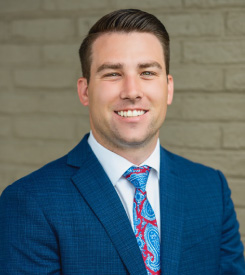 Kyle Kempf
Commercial Loan Officer
Luke Yaeger currently serves as Market President for Indiana Members Credit Union for the Southwest Indiana region. He previously served as President and CEO of Commerce Bank and First Light Bancorp before the successful sale of the bank to IMCU in January 2020.
He has 20 years of experience in leadership, banking and civic involvement. He holds a Bachelor of Science degree in business management from Austin Peay State University in Clarksville, TN where he also graduated from the President's Emerging Leaders Program. He obtained a Master's in Business Administration from the University of Southern Indiana in Evansville, IN. Mr. Yaeger is also a graduate of Louisiana State University's Graduate School of Banking in Baton Rouge, LA.
Mr. Yaeger began his banking career at Old National Bank in Clarksville, TN and worked in in the greater Nashville market for several years. In 2004 he relocating to Evansville, IN with Old National Bank. In early 2006, Mr. Yaeger joined Commerce Bank's management team to organize and lay the foundation for the bank's grand opening in May of 2006.  Mr. Yaeger held a variety of different roles within the bank before being named President and CEO in May of 2015.
Mr. Yaeger remains very committed to the community by being heavily involved in several local organizations. He is currently the Vice Chair of Public Policy for the Southwest Indiana Chamber of Commerce and is the past President of the Rotary Club of Evansville. Financial literacy and economic education have always been strong priorities for Yaeger and as such, he is the past Board Chair for Junior Achievement of Southwest Indiana and still serves on the board. He was also past President of Evansville Country Club and sat on the board of directors of the Indiana Banker's Association before the sale of Commerce Bank to IMCU. He is also on the board of directors for the United Elite Football Club in Evansville, Indiana and is active in coaching youth soccer.
An alumnus of the University of Southern Indiana, Brian graduated with a Bachelor of Arts in Advertising with an emphasis in Marketing.  Brian is a member of the West Side Nut Club; serving as the Club's Foundation Investment Committee Chairman, R-Men's Varsity Club member, Junior Achievement Volunteer, and past Board Member and Board President for the Evansville Civic Theatre.
Brian Woods is a lifelong Evansville resident with more than 10 years of experience in commercial banking.  Brian has proven to be a trusted resource to clients in helping them achieve their financial success with commercial lending, SBA lending, commercial deposits, and cash management.
Steve started his banking career as a teller, in Evansville, in 1980.  Having held a number of positions in the Banking Industry Steve has predominantly been involved in commercial relationship management and now serves IMCU as a Senior Commercial Loan Officer.
He specializes in lending solutions for commercial real estate, equipment and working capital needs.  Steve is involved in a number or not for profit organizations in the Evansville area and enjoys hiking, bicycling and spending time with family. 
Career Highlights:
Education

Bachelor Degree, Indiana University
MBA, Xavier University
Stonier Graduate School of Banking

35+ Years' Experience in the Banking Industry
Kyle was born and raised in Evansville, Indiana, and is a graduate of the University of Southern Indiana with a Bachelor's degree in Finance and Masters of Business Administration. He has worked in the banking industry since 2018 and is also involved in several charities including Sleep in Heavenly Peace, Evansville Chapter, which builds beds for kids in Southern Indiana. Kyle was a member of the University of Southern Indiana's baseball team and was part of their 2014 National Championship team. He loves playing sports and is a diehard Indiana Hoosiers Basketball fan. Kyle enjoys spending time with his wife, BreeAna, and daughter, Addison, their two dogs and being outdoors.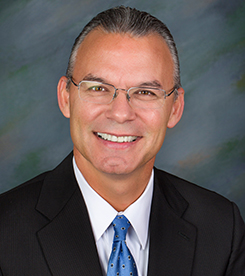 Bill White
Market President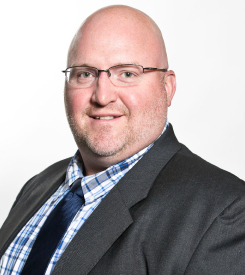 Scott Minton
Commercial Relationship Officer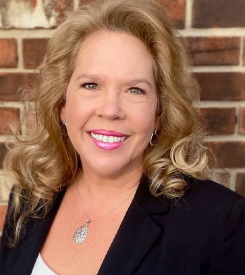 Genie Stamper 
Commercial Loan Officer
Bill White has 32 years of experience in the financial services industry. 
He began his career with Liberty National Bank in Louisville, KY and went on to hold senior management roles there as well as with Great Financial Bank and The Bank of Louisville.  In 1998 he co-founded Independence Bancorp and served as Vice Chair, President  & CEO of Independence and its successor 1st Independence Financial Group and 1st Independence Bank until their sale in 2008.  Bill subsequently served as President and Chief Executive Officer of Madison Financial Corporation and Madison Bank in Richmond, KY, as founder, President  & CEO of Anchor Performance Group, as founder and managing member of Pillar Capital, and as a founder of Estes Waste Solutions.
Bill gives back to his community by serving on the Southern Indiana Economic Development Council, on the board and executive committees of the Community Foundation of Southern Indiana and the River Heritage Conservancy, on the Floyd County Board of Zoning Appeals, on the Floyd County Redevelopment Commission, on the Floyd County Legacy Foundation, and as a class leader at Graceland Baptist Church.  He has previously served on the board of the EKU Business Advisory Council, Southern Indiana Chamber of Commerce, The Metro United Way, Goodwill of Southern Indiana, and many others.
Career Highlights:
Education:

Bachelors Degree, Eastern Kentucky University
MBA, Bellarmine University

Faculty Member at Kentucky Bankers Association School of Banking
32 Years of Experience in the Financial Services Industry
Genie has been with IMCU since the merger of Commerce Bank in 2020 and brings 25 years of experience in serving businesses with their depository and lending needs. She is an integral part of our Treasury Services Team. Genie enjoys spending time on her boat during the summer with her husband and two children and enjoys traveling and seeing new places. Genie has been on the Caesar's Foundation Grants Committee in New Albany for several years and volunteers as a mentor for local teens.