Meet the Treasury Management Team
Indiana Members Credit Union offers a full array of Treasury Management services including Cash Management, Remote Deposit, ACH Origination, Wire Initiation, and Merchant Services for both large and small Companies.  Meet our team of professionals below and see what IMCU can do for you.
At Indiana Members Credit Union, we are big enough to help manage your business, but small enough to care about the details. Indiana Members Credit Union is committed to serving our commercial members' needs by offering customized products and services to help reach their financial goals.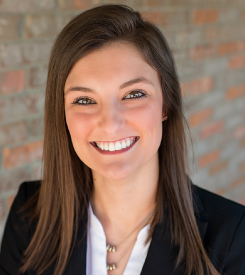 Emily Cunningham
Evansville Market
Treasury Management Officer
Ryan Kellum 

Indianapolis Market
Treasury Management Officer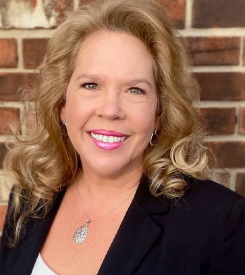 Genie Stamper 

Southeastern Market
Treasury Management Officer
Emily Cunningham began her banking career with Indiana Members Credit Union formally known as Commerce Bank in 2017.  She currently is a Treasury Management Officer with several years of banking and customer service experience.  Emily is a 2020 graduate of University of Southern Indiana and holds a Master's degree in Business Administration.  Born and raised in Evansville, she currently serves as an Ambassador for Evansville Regional Economic Partnership, is a Board member for Junior Achievement of Southwestern Indiana, and a committee member for the Young Professionals Alliance. In her free time, Emily enjoys spending time with her husband and two children, and other family and friends, being at Barkley Lake, and enjoying the outdoors. 
Ryan has been with IMCU since 2015. He first started in the marketing department and then moved to commercial services in 2019. Ryan specializes in assisting IMCU commercial members with their depository and treasury management needs. In his spare time, he enjoys spending time with his wife and golden retriever, staying active through cycling and running, listening to podcasts, watching sports, and traveling. Ryan is also a board member for Plainfield Community School's Legacy Foundation. He holds a Bachelor's Degree from Indiana University and is currently pursuing an MBA from Ball State University.
Genie has been with IMCU since the merger of Commerce Bank in 2020 and brings 25 years of experience in serving businesses with their depository and lending needs. She is an integral part of our Treasury Services Team. Genie enjoys spending time on her boat during the summer with her husband and two children and enjoys traveling and seeing new places. Genie has been on the Caesar's Foundation Grants Committee in New Albany for several years and volunteers as a mentor for local teens.