What Are 3 Things You Need To Know When Buying a Car for the First Time?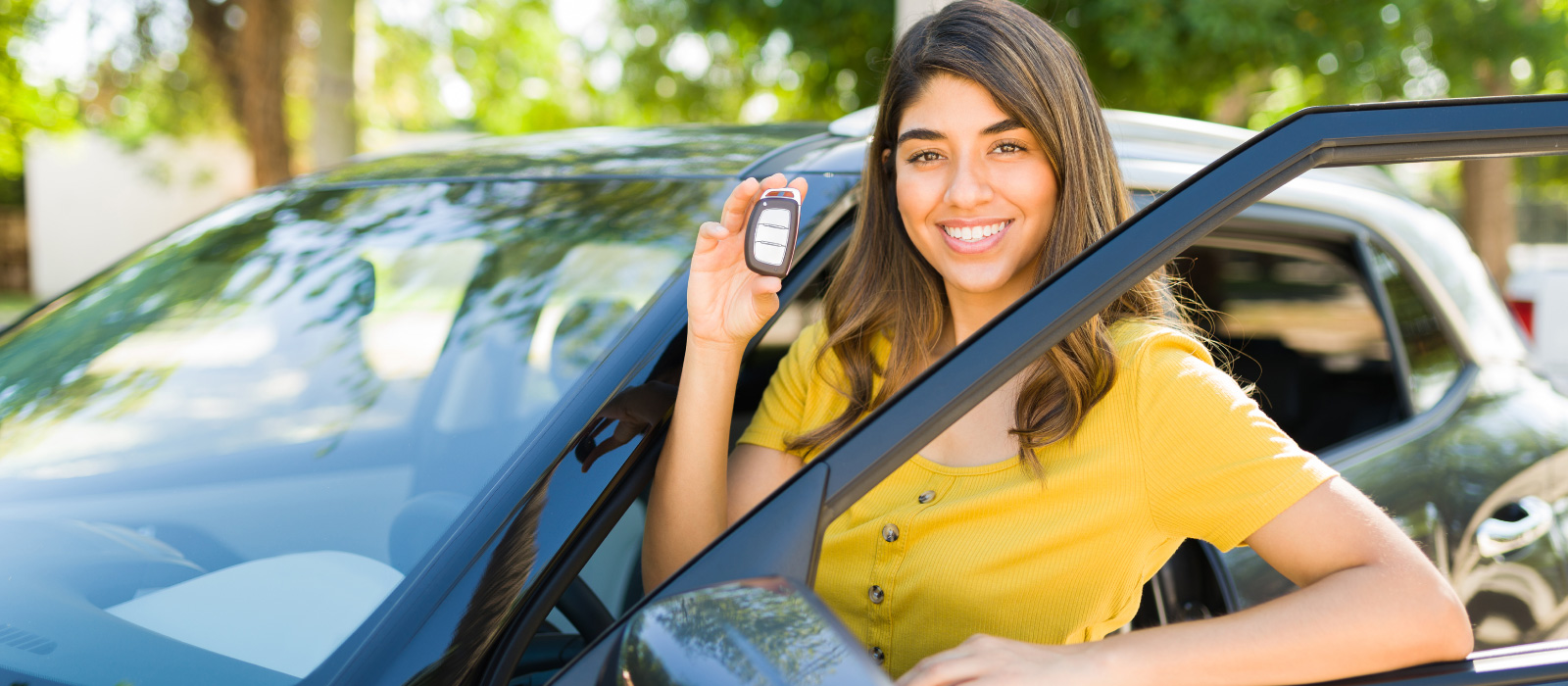 Buying a car is one of the first milestones of adulthood. It's an exciting step for a young person, but it can be an intimidating step to take—particularly as a first-time car buyer. There is a lot of new information to wade through: loans, monthly payments, not to mention the actual car itself. Thankfully, if you understand a few basics about buying a car, it will make the process much easier.
At the Indiana Members Credit Union, we place a high value on financial education for youth, including our SmartStart program for financial literacy. We help parents equip their kids with the financial knowledge to be successful. And to do that, this article will highlight three of the most important factors when buying a car for the first time:
Know Your Budget
Know Your Needs
Know Your Options
We'll break down each of these individually, along with some resources to help you navigate them.
Know Your Budget: What Financial Factors Should You Consider Before Purchasing a Car?
Having a budget is always a good idea, but it's especially important when it's your child's first time buying a car—and with no credit history. The first steps to buying a car should be establishing a monthly budget for car payments and a down payment amount. Here are a few key tips to consider as you determine those amounts:
Getting a car loan is almost always a smart choice—even if you could pay in full. While this may seem counterintuitive, there are several reasons why a loan is better than paying for your child's car all at once. The main reason is that successfully paying off debt over time builds credit. If you simply buy the car outright, there is no history of debt and no benefit to your child's credit score. Conversely, paying off the car in increments shows creditors your child can handle debt. And getting pre-approved for a car loan can make the buying process go a lot faster.
Understand annual percentage rate (APR), and how it affects the total cost. The higher APR, the more you'll pay overall for the car. APR is determined by a wide range of factors, including the price of the car, credit history, cosigners, and the down payment (which we'll cover next). You should negotiate with your dealer to get as low of an APR as possible when purchasing, but also know that APR can be negotiated even after the initial purchase—especially if your child is making their payments on-time. You can also boost your child's credit score by helping them open a good starting credit card.
Always make a down payment, no matter how small the amount. When purchasing something on credit, you can make what is called a "down payment:" an initial payment that can be of any amount. The more money you can put down on the car, the lower the interest rate may be, and the less you will pay overall. Every little bit helps here, so even if it's only a small amount of money, always put some money down—the more you can pay, the better. Your child could even open a minor account to start saving up a down payment ahead of time.
A loan with longer terms is not necessarily better. It may be tempting to get a longer-term loan—especially when you see a lower monthly payment. But remember that loans accrue interest, and that the longer your term is, the more your child will pay in interest. Aim for the shortest amount of time that you can, while still making sure your child can make the payments.
With these four factors in mind, sit down with your child and determine a reasonable monthly budget for car payments, as well as how much money you can put aside for a down payment. If you're ever feeling lost in the numbers, IMCU offers a lot of tools to help you—including an auto advisor service to guide you through every step of purchasing a car.
What's a Good APR for a Car?
According to Forbes, buyers with a "good" credit score (600-780) can expect an APR between 3.5%-10%. Forbes also listed the absolute best APR at around 2.5%, but that number can only be achieved with an "excellent" credit score (781 or higher).
Know Your Needs: Setting Criteria for Buying a Car
One of the most important things to know before buying a car for the first time is what kind of car your child needs and/or wants. Since finding the exact car you're looking for can be tricky, it's always a good idea to have a "good-better-best" list of three options. Here are some questions you can ask yourself to help determine what kind of car you're looking for:
How often will the car be driven, and how far?
What sorts of weather conditions will the car face?
What sorts of terrain will the car need to navigate?
What makes, models, and colors are you looking for?
Using these four questions, narrow down your choices to 1-3 specific car models that fit your child's needs. From there, browse through different dealers or directories like Kelley Blue Book for those ideal models and see what sorts of prices are out there. Once you can compare these prices to your budget, you can narrow your list down even further to the "good-better-best" list of three cars.
Know Your Options: Things To Check Before Buying a Car
Once you are actively visiting dealerships and test driving, it can be tempting to snatch up the first options you and your child come across. But before you make any purchase, there's always a few things you should keep in mind:
Are you getting a good deal? Make sure to compare prices and interest rates at multiple dealers for the same car, so that you can be sure you're getting the best deal—or negotiate a better one.
How much will insurance cost? Different cars may command different insurance rates. Be sure to talk to your insurance provider and make sure the premium is still within your child's budget.
What's the car's history? Has it ever been in accidents, or experienced serious troubles? Even if a car looks nice and is running on the lot, you don't want your child to be stuck with a dud later.
Having an auto advisor like ours at IMCU can help you make the right decision when buying your child's first car. Additionally, it's always a good idea to build financial literacy—and our SmartStart program is the perfect place for kids to do just that. This way, when the time does come for that first-car purchase, they'll be on solid footing.
If you'd like to talk more about how to secure the best first car for your child, reach out to us today!