Pre-Approval for Auto Loans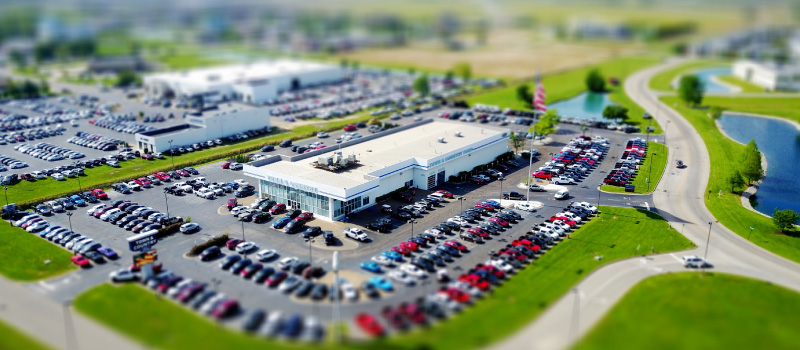 For most of us, finding the car of our dreams and paying for it outright simply isn't an option—hence the emergence and growth of the auto loan industry. According to Lending Tree, Americans take out, on average, 2 million new car loans every month, worth a total of roughly $56 billion. And additional data provides even more context, showing that the average loan amount for new car purchases hovers just over $31,000.  
So, if you're thinking about purchasing a new or used car in the near future (but don't have the cash on hand to buy it outright, you'll want to do a little planning in advance. This can ensure better deal terms and a smoother buying experience, ultimately helping you get the most car for what you can afford to spend.
In this blog, we're going to provide an overview of pre-approved auto loans, an absolute necessity for savvy consumers looking to find (and secure) a low-cost loan that will meet their needs. 
What Is a Pre-Approval for Auto Loans?
A pre-approved auto loan's basic terms and conditions are addressed (though not necessarily set in stone) in advance of shopping for—and purchasing—a new vehicle. After going through the pre-approval process, buyers can head to the dealership with added peace of mind and from a better negotiating position. By getting the financing terms out of the way and securing a loan pre-purchase, once you get to the dealership you can focus solely on finding the best vehicle for your budget and lifestyle.
We'll get to the benefits of pre-approved financing—and how to buy a car with a pre-approved loan—in a bit, First we want to distinguish between pre-approval and pre-qualification. 
What Does It Mean to Pre-Qualify for an Auto Loan?
Auto loan pre-qualification is a process that may precede pre-approval. As such, it doesn't go into the same level of depth as pre-approval, but still helps buyers to get an idea of what type of loan rates they can expect. A primary difference, then, is that pre-approval is based on a "hard" credit inquiry, while pre-qualification is based on a "soft" inquiry. 
You can learn more about the difference between hard and soft credit inquiries here. One of the major takeaways to know about is that hard inquiries are more specific and detailed, but may impact your credit score. Among the details a hard inquiry considers are how you've paid off loans in the past, if you've responsibly been paying off existing debt with on-time payments, and any derogatory marks (like late payments, bankruptcies, civil judgments, tax liens, and more). IMCU chooses to only provide pre-approvals in order to provide the most confident quote for our members.
Now, you may be wondering whether you can get pre-approved for a car loan without it affecting your credit. And while loan pre-approvals do trigger a hard credit inquiry, the impact on the borrower's credit score is relatively minor and short-lived. According to Experian, this type of inquiry "shouldn't affect your credit scores for more than a year," and, "in most cases, inquiries cease to have any significant impact on scores after just a few months."
What Are the Benefits of Pre-Approval?
The primary benefits of getting pre-approved for an auto loan center around understanding how much car you can afford, and what sort of interest rate and other terms you can expect. 
Setting a Realistic Budget
It's much, much easier to budget for a major purchase—like a new (or even used) vehicle—when you have a decent understanding of your own financial health, credit score, and history. This helps prevent buyers from falling in love with a particular car, only to be crushed when they're unable to secure the necessary financing and have to scramble for a Plan B. 
Negotiating (and Buying) with Confidence
Regardless of factors like your gross income, previous experience making major purchases, and general financial literacy, it's understandable if you feel a little psyched-out when it's time to head to the dealership and try to close the deal. Taking the step of being pre-approved for a loan can reduce your stress.
Here's how:
Pre-approval helps you zero in with confidence on the exact amount you can, or should, spend. Realistic expectations help you stay within your budget and resist the temptation of vehicles that exceed what you can truly afford. Just because a dealership is willing to sell you an expensive car does not mean you can necessarily afford the payments, maintenance, fees, and so on.
When you're pre-approved, you essentially become a "cash buyer", which puts you in a much stronger position to negotiate. Rather than having to guess when the dealer asks salesy questions like "What kind of monthly payment do you have in mind?" you don't have to scramble for answers. Instead, you've already determined the type of monthly payment that will work for you, so you can focus more on securing an out-the-door price you can agree to.
With a clear picture of your financial health and credit scores, you can focus more on finding the best car for your needs (and less on haggling over terms). This creates a much more enjoyable buying experience, with a decreased risk of stress or disappointment.
You can resist add-ons and up-sells you don't need—or can't afford. Not only does arriving at the dealership with a pre-approval allow you to enter negotiations from a place of confidence, but it also helps you throughout the process—all the way up to closing. When prompted to consider superfluous add-ons or extended warranty offers you're not sure about, you can fall back on your pre-approval terms as a means of deflection. "I'm approved for [X], and that's the max I'm looking to spend today," you can say.
How Do Auto Pre-Approvals Work?
In straightforward terms, lenders grant pre-approved auto loans to prospective borrowers based on the borrower's credit-worthiness. These loan terms are conditional, meaning they're not set in stone—but they're still extremely valuable for borrowers (the benefits discussed above all apply). The lender basically specifies an amount of money and an estimated interest rate the borrower could get through them. You can check Indiana Members Credit Union's current rates here.
So, how does pre-approval for a car work? Looking at this question from the buyer/borrower perspective, here are the steps:
Step 1: Understand Your Credit History and Score
One of the primary ways lenders determine pre-approval terms and conditions is by going through your credit history. This helps them to predict what sort of borrower you are likely to be. Have you successfully taken out loans in the past? Have you paid them off, consistently and on-time? 
The good news is that federal law mandates that you can receive a free copy of your credit report once every 12 months. Additional information lenders may consider during the pre-approval process include:
Personal information, like your housing, employment, income details.
Financial information, like the amount you're hoping to finance, trade-in information (if applicable), and your desired loan length/terms.
Is It Possible to Get a Pre-Approved Car Loan with Bad Credit?
Getting approved for a car loan with bad credit is possible, but it's not necessarily easy or cheap. NerdWallet has put together a great resource outlining how to get approved for a car loan with bad credit. 
Useful tips include showing you can afford payments through income sources, debt-to-income ratio, credit utilization, payment history, and more. You can also try reducing the amount you ultimately need to borrow by making the largest down payment you can afford or trading in your existing vehicle if it has value. Enlisting a co-signer may also be a solution.
Can You Be Denied a Car Loan after Pre-Approval?
It's rare, but it happens. It could be that a preliminary look at your finances painted one picture, but on closer examination the financing could be denied. Generally, as long as you are staying within the parameters of the pre-approval, you should have no problem getting approved.
Step 2: Compare Auto Loan Companies
Much like the wide range of vehicles available at the dealership, each loan is unique in its amount, rate, and terms. It can be intimidating, especially when different lenders base their offerings around different criteria. This means shopping around and comparing lenders is a smart practice. If you consider your personal financial literacy to be relatively low, this guide from the federal Consumer Financial Protection Bureau should help you better understand the ins and outs.
As mentioned earlier, you can check IMCU's auto loan rates here, or contact your local branch to inquire.
Step 3: Apply for the Loan
The final step of pre-approval is the actual approval of the loan. At this stage, you simply follow through by applying for the loan. If it's ultimately approved, then, the lender declares your loan amount and interest rate—meaning your financing is coming together!
How Long Does It Take to Get Pre-Approved for a Car Loan?
Once you're supplied all necessary information to the lending institution, pre-approval is typically a quick process, around 24 hours in many cases. From the time of pre-approval, it's common practice for the terms to be honored for around 60 days. At IMCU, approvals can happen in as little as a few minutes or even while we still have you on the phone!
Does Pre-Approval Guarantee a Car Loan?
It's worth noting that getting pre-qualified or pre-approved for an auto loan does not guarantee those specific terms. The rate could vary depending on the year of the vehicle you select. It still provides immense benefits to consumers, though, by empowering consumers with a firm idea of what type of car they can afford and the loan amount and terms they can expect. This way, the car shopping experience can be more about car shopping, and less about the nitty gritty details of financing.
How Much Can I Get Pre-Approved for a Car Loan?
Visit Indiana Members Credit Union's online Auto Loan Center to get the ball rolling toward your own pre-approved auto loan. IMCU's fast and free pre-approval process streamlines the vehicle-buying process. Or, if you'd like to explore refinancing options for an existing auto loan, we can certainly discuss strategies for lowering your current payment—even if the original loan is through another financial institution. We may be able to help by lowering your rate, payments, terms, and other details. We just want to help our members secure the best possible financing while jumping through minimal hoops.
Ready to take the next step with us? You can apply for an auto loan online today, or find an IMCU branch near you if you have questions and would like to speak with one of our qualified, personable loan officers in person.