Is It Possible to Open a Bank Account for a Child?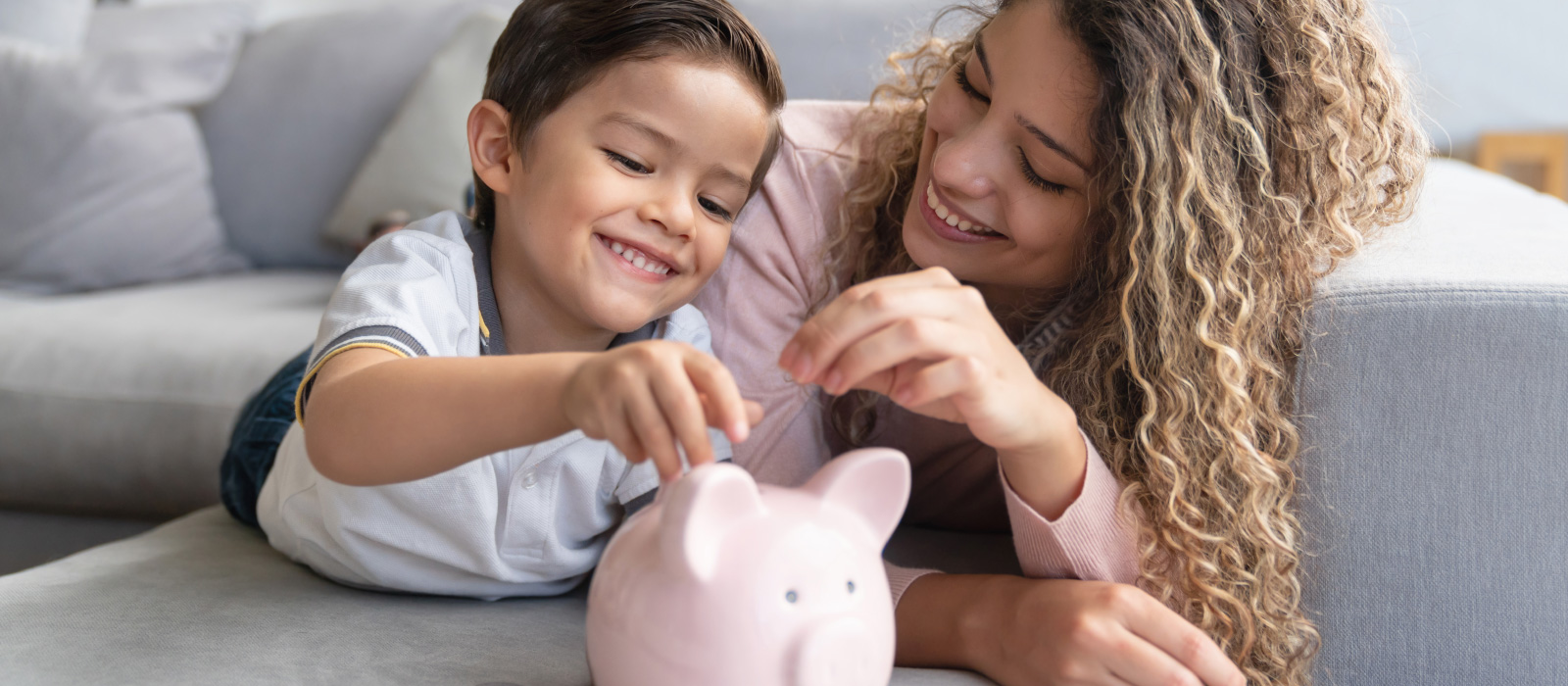 There's no time like the present when it comes to teaching your child about finances. Financial education for youth prepares your child now for the intricacies of saving, spending, borrowing, and paying back money in their future. To understand the importance of financial education for kids, consider this: 87% of teenagers in the United States don't understand their finances. What's more, the average American adult rates their financial literacy level at 6.2/10. At many schools, that would be a failing—or almost failing—score! It's safe to say that when children and teens lack financial literacy, they grow into adults who have low financial literacy.
To set your child up for success, you can start by teaching them to save money. With 42% of Americans having less than $1,000 in savings, learning to save is an important part of a child's financial literacy. IMCU understands the importance of establishing a sound financial future for your child at a young age. That's why we've created this blog detailing one of the best ways to help your child save money. Let's dive in.
What Is the Best Way to Save Money for Your Child?
The best way to save money for your child, and to teach your child to save money, is to open a bank account for them. With one, your child will learn how to set financial goals and save towards them rather than impulse buying. It will also emphasize the importance of spending less money than what they have to more easily reach their goals in the future.
Many financial institutions, like Indiana Members Credit Union (IMCU), have a bank account for minors. When you open a savings account for your kids through IMCU, you'll have access to several benefits including:
$5 initial deposit and minimum balance, so your child can keep their account open on their own
No monthly fee so that your child can experience savings without a steady income
Free affinity debit card that your child can use to buy the toy or game they've been saving up for
Access to SmartStart so your child can learn more about how to spend and save their money
Free eStatements so you can keep an eye on how much your child spends and saves
IMCU also makes it easy for you to transfer money, such as money for chores, directly to your child's account. Your child will even have the ability to request a loan from you from their account that you can choose to approve or deny. These transactions will teach your child how best to manage their money as well as the importance of keeping their money in a financial institution where their savings will compound due to interest.
Can a Parent Open a Child's Bank Account?
Yes, parents can open a bank account for their child. In fact, if you've ever wondered whether a child can open a bank account on their own, the answer is no. Your child can't open a bank account under 18 without a parent because until they are 18 years old, they aren't legally allowed to enter contracts. Until then, you must start the bank account for your child.
When you open a minor savings account for your child through IMCU, you will have control over their account as needed. For example, it comes with card controls so that if your child is spending too much money from their account, you can set restrictions. Doing so will give you room to teach your child the importance of limiting their spending to needs rather than wants except for on rare occasions. You'll also receive eStatements on your child's account so you can track their spending and saving. You can show these statements to your child so they can see the progress they've made towards reaching their financial goals. Doing so can inspire them to continue working hard to save their money.
How to Open a Savings Account For Your Child
Opening a bank account for your child through IMCU is as easy as following these steps:

Become a member of IMCU if you haven't already done so.
Fill out the application online or visit a branch to complete the application. When you do so, you'll need to have the following documents on hand:
Your and your child's Social Security cards
Your government-issued ID
Proof of physical address
Your checking or savings routing number and account number
When opening a minor savings account, be sure to include your child in the process as much as possible. Take them to an IMCU branch with you or have them sit with you while you open the account online. It'll establish your child's role in operating the account and indicate to them that you'll support them through their financial journey.
Prepare Your Child for Their Financial Future With IMCU
We know that you care about your child's financial future, and we at IMCU do, too. That's why we want to support you and your child through every step of their journey. In addition to the
minor savings accounts
we offer, we also have two different types of
Jumpstart credit cards
so that your child can start building their credit now. Plus, with our
SmartStart program
, your child can learn how to be financially responsible. To get your child started on their journey, apply for a minor savings account online or
visit a branch
today.