How to Get a Loan with No Credit History and No Cosigner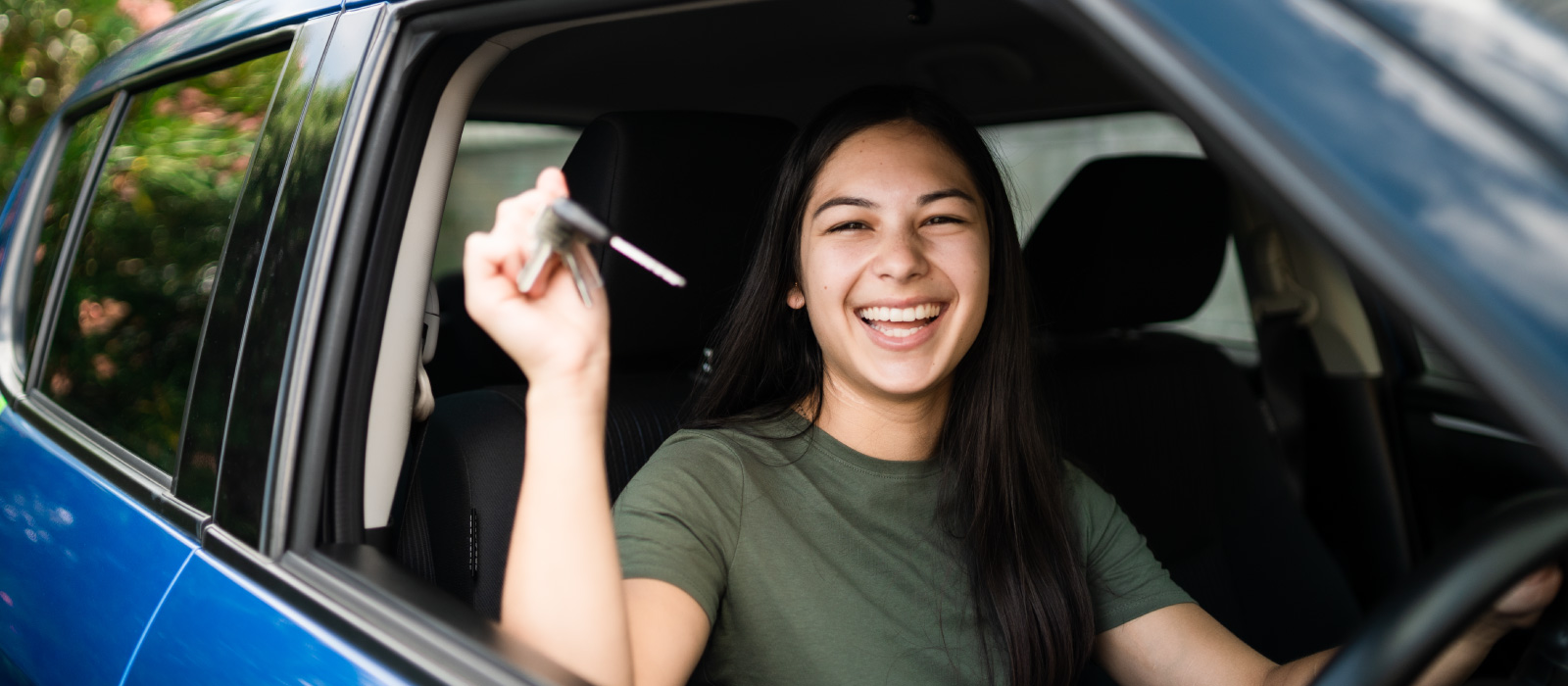 Being young and starting fresh comes with lots of perks, as most teenagers will tell you. But trying to get a loan before you have established credit history isn't one of them. This is part of why financial education for youth is so important—so a teen can work on establishing credit and understanding their finances before they want to become a first time car buyer.
Establishing a relationship with a local credit union, like Indiana Members Credit Union (IMCU) is a great place to start a child on the road to financial literacy long before they consider buying their first car. Programs like SmartStart and JumpsStart Credit Cards can set them up for success as they become young adults. But even if they are ready to begin their financial education journey as they start looking for their first car loan, the support of a not-for-profit credit union offers some great options.
Let's take a closer look at how credit history and cosigners work with auto loans or personal loans to see the options available.
Can You Get a Loan at 18 with No Credit History?
A person's credit history is the record of how much money they have borrowed and how consistently they've paid it back. It's common for young adults to be "credit invisible" meaning they do not have enough credit history to have a credit score. In fact, 80% of people under the age of 19 do not have a credit history. The good news is that there are loans for 18 year olds with no credit history, since we all have to start somewhere!
The best way to begin looking for a car loan if you are in this situation is to make an appointment with your local credit union. At IMCU we have an auto loan team that can guide young car buyers through the entire process. As part of your local community, we care about making sure young people can get the car they need, while building good credit history that will follow them into adulthood. 
We can walk a new buyer through our free pre-approval process, making sure they understand how every element of their loan will work before they commit. Things like:
How much down payment they should be saving
What monthly car payment will fit comfortably into their budget
How interest rates work and what they can do to improve theirs
How the length of the loan will affect their final amount of repayments they make
Why making each payment on time will make their future finances easier
Having these important conversations at a trusted financial institution, rather than at the car lot, makes it much easier for a first time car buyer to truly understand what their car loan entails. And having a pre-approval letter in hand with an exact car shopping budget can save time and headaches throughout the car buying process.
Can You Still Get a Loan Without a Cosigner?
If you have no credit history, having a cosigner can make it easier to be approved for a loan. But it is possible to get  car or personal loans without a cosigner, the borrower just may qualify for a smaller loan amount, or face higher interest rates. 
Let's take a step back and look at what a cosigner is and why they make it easier for someone young without much credit history to get a loan. A cosigner on a loan is someone who is obligated to make payments on your behalf if you do not pay your bills, like a parent, or other family member. 
Why would this help a teen buy their first car? Because lenders are much more likely to lend money to someone with long term, stable income who has shown that they pay their bills on time. Teenagers can't show those things, because they're too young to have done any of those things for a long time. If a young person has a cosigner that does have a strong credit history, who legally commits to making car payments if the buyer cannot, it makes the loan less risky.
How Much of a Loan Can Someone with No Credit Get?
The exact amount approved in loans for young adults with no credit will depend on many factors, including:
The income of the borrower.
If there will be a cosigner and if so, that cosigner's credit score.
Any down payment amount that will be used.
Because this amount is so variable, the best way to get an idea of how much you might be pre-approved for is to visit your local credit union or lender to discuss all your options.
How to Get a Loan for the First Time? With IMCU!
Getting your first loan to buy a car can be both stressful and exciting. But it's also an important step in becoming financially independent and starting to establish good credit history. Get started with guidance from your local IMCU branch, so you can roll into adulthood with a car AND a good credit score.