Mortgage Pre-Approval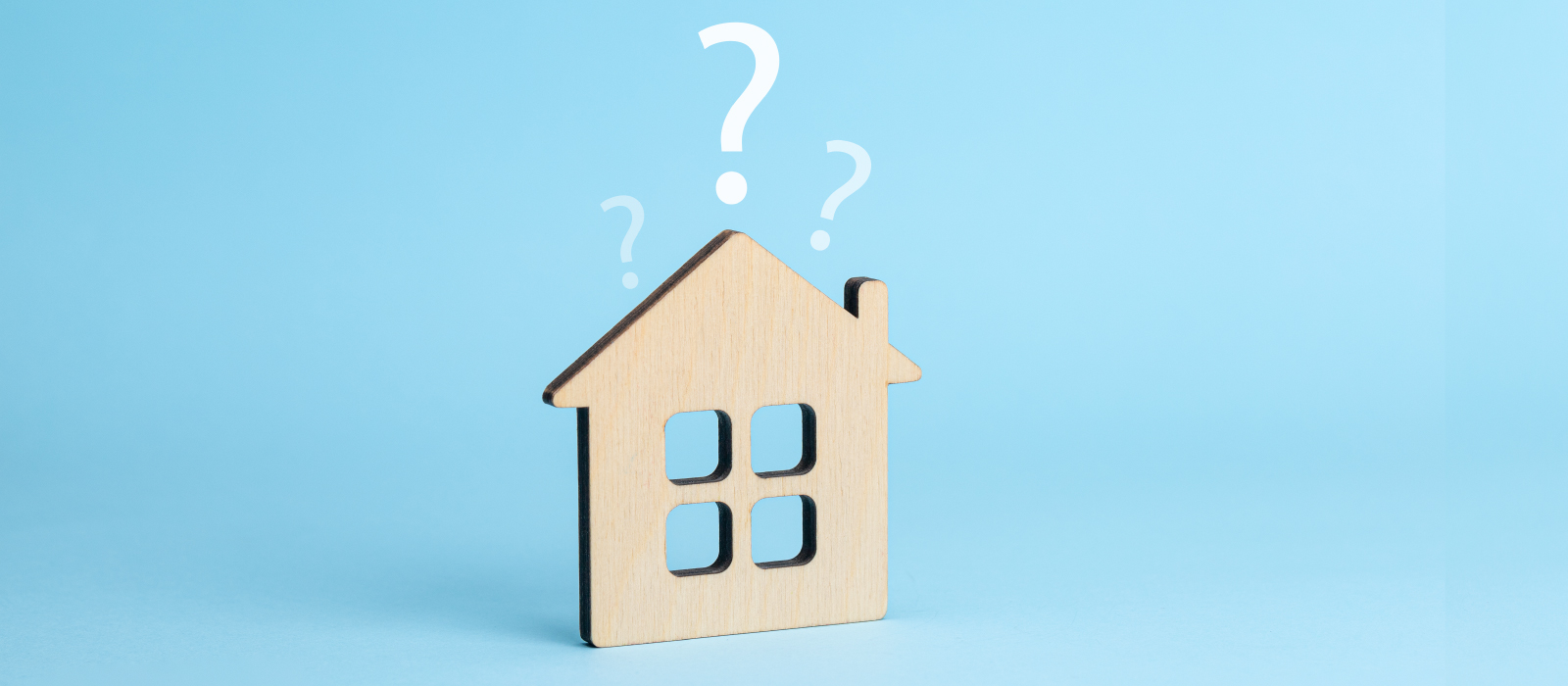 Getting pre-qualified for mortgage loans used to be the exception, not the rule. From 2004 to 2017, only 20% of borrowers sought pre-approval before applying for a mortgage. But in today's booming housing market, having a pre-approval is very important. A mortgage pre-approval letter lets buyers know the high and low ends of their price range as they look at houses. This saves the effort of looking at homes that are not the best fit. Plus, a pre-approval can make an offer more competitive when the right home is found. When a seller knows you are already a few steps into completing the financing process, it gives them confidence the transaction will close and puts you a few days ahead in the timeline. 
Since mortgage pre-approvals have become more common practice, we know prospective homebuyers have questions. This Indiana Members Credit Union (IMCU) guide to mortgage pre-approval covers all the basics and some of the finer details so you can apply with confidence and shop with nothing but excitement about a home purchase. 
Pre-Approval vs Pre-Qualified: What's the Difference?
A mortgage pre-approval is a straightforward answer of how much you are qualified to borrow and what your interest rate is predicted to be. It is not possible to get a mortgage pre-approval without a credit check. 
On the other hand, mortgage pre-qualifications are usually provided with your credit score range only. Your payment history, debt-to-income ratio, and similar details are not taken into consideration. Since the information used in a pre-qualification is not complete, there is limited certainty you will receive the high end of your quote when you submit a full application. At the same time, when you are just starting out a pre-qualification can be great to set realistic expectations without a credit check: IMCU offers a pre-qualification calculator here. 
A pre-approval is also not a 100% guarantee you can borrow. But because it assesses your full financial profile over the course of the last two years,  it is much stronger than a pre-qualification. Verifying your employment, income, and credit history sets you up to borrow within a realistic range, though the final loan terms and interest rate might vary.  In fact, some home sellers will not even consider an offer that is not pre-approved. 
How Do Banks Calculate Pre-Approval?
The two biggest factors that impact how much you can borrow in a mortgage are your income and your debt. For instance, if you're wondering "How much house can I afford if I make $6,000 a month?," the amount you bring in is only part of the equation. Another main element is how much you already owe in debts to others.  
Under the governance of the Consumer Financial Protection Bureau, lenders must generally enforce a 43% debt-to-income ratio (DTI). That means if 20% of your income is already going toward other debt, you can only qualify to spend at most 23% of your income on a house payment. And if you borrow up to the max you qualify for, you may have a hard time getting issued other credit and loans. Usually, you need at least 10% of your income to be available for the mortgage in order to get funding. 
If you're wondering how to get a higher mortgage with low income, paying off debt is one of the best ways to do so. (We'll cover more tips in the next section.)
How Long Does it Take to Get Pre-Approved for a Mortgage in 2022?
Getting pre-approved for a mortgage takes a few days to a week, even when you start the process online. You as the applicant will have to submit things like pay stubs, W-2s, and bank account statements. You will also need documentation for your last two years of employment. Your loan officer will need some time to verify your current role or ask for more information from you or other sources. The more records and documentation you have on hand, the faster this process can go. In some cases, if you are really organized and the decision is simple, you may be able to get pre-approved in just a few days. 
How Long Does Pre-Approval Last?
Mortgage pre-approvals typically expire within 60-90 days, though some expire as soon as 30 days, while others are good for as long as 180 days. At IMCU, there is a 120-day window of expiration. It all depends on the practices of the lender you are working with. Why does a mortgage pre-approval expire? Because the financial market, as well as your personal circumstances, will change during the time of the approval. 
If your first pre-approval expires and you still haven't found your dream home, you might wonder about the possibility for a mortgage pre-approval extension. Mortgage pre-approvals can be renewed with re-verifying your information through current pay stubs, bank account statements, and possibly another credit check. But everything must be reviewed again; you cannot simply extend the first approval. This can end up being in the borrower's benefit as well if their income has gone up or interest rates have gone down. 
Are Online Pre-Approvals Accurate?
Yes, when you get a mortgage pre-approval online from a qualified financial institution, you can consider it highly accurate. This is because the online pre-approval will include a hard inquiry on your credit, verification of your income and employment, and other documentation. 
Is It Easy To Get Pre-Approved For a House?
Getting pre-approved for a mortgage is easy in theory, but everyone's unique life circumstances present challenges. For some, a high debt-to-income ratio might mean they can't borrow enough to buy in the neighborhood where they want to live. Others may need to make a bare minimum down payment, or would love to pay no down payment at all. Depending on your needs, getting pre-approved for a house can be easy or complex.  Here are four tips to consider for simplicity's sake.  
1.    Explore Loan Types and Down Payment Assistance
There are many different home loans specific to low-income or first-time home buyers. A few include:
Manufactured Home Advantage Loans offer low-down-payment loans for first or second time home buyers. These homes are incredibly affordable and can usually be available for immediate move-in. If you make an investment in a piece of land to build on long-term, these can be a great bridge option. 
U.S. Department of Agriculture (USDA) loans allow borrowers to buy homes with no down payment required, as long as the home is on their eligibility map of rural areas. In our home state of Indiana this is a great option for many buyers who want to live near but not in major cities. The buyer must also meet income requirements to qualify.
Federal Housing Administration (FHA) loans are designed for first-time buyers as well as those with middle to low income. You may be able to borrow beyond your debt-to-income ratio or with a very low credit score through FHA programs. 
Your lender will be able to help you explore these options and you can shop for a home without deciding on your loan type. This will help you maintain flexibility until the time you make an offer. Learn more about the different kinds of mortgages available with IMCU and how we help our members thrive in great homes. 
2.    Source and Save Cash
Bringing a higher down payment to the table can raise the amount you qualify to borrow. Savings can also improve other terms of your loan like the interest rate. In addition to saving on your own, you can see if there are nonprofits or grant programs in your area that help with down payment assistance. Gifts from family and friends and even a loan can be used in some circumstances. However, the timing and amounts of the gifts can add complexity, so if this is part of your buying strategy, discuss it with your loan officer.
Having savings doesn't just help you get a mortgage, it also helps you avoid some fees and prepare for others. If you make a down payment of 20%, you can avoid the cost of mortgage insurance, which will save you around 1% per year. That might not sound like a lot, but over the length of a 20-30 year loan, it does add up! 
You will also need savings for closing costs, which are typically 2-5% of the loan amount. You pay closing costs at the time you take ownership of the home. In some cases you can negotiate to split these costs with the seller or have the seller pay them in exchange for other allowances.  
Having money to cover the closing costs and down payment in an account where the financial institutions can see them is important for a competitive mortgage pre-approval. This is why you are typically required to submit bank statements during the application process. 
3.    Grow and Repair Credit
If you don't get the pre-approval you want, taking a few months to improve your credit can help. Here are some steps you can take:
Make on-time payments.
Make higher than minimum payments to pay down debt faster.
Talk with credit bureaus to remove old or inaccurate items on your report.
Consolidate small debts into a larger loan. But also pay attention to the interest rate to ensure you don't pay more in the long run. 
If you do not have a history of borrowing, open a credit card and pay it off every month to show you can make the payments.
Along with all of these tips, you can speak with an IMCU loan officer to get additional and personalized recommendations for improving your credit score. 
4.    Add Co-signers or Co-applicants On a Mortgage
Lastly, you can consider putting other people on the mortgage to increase the amount you get approved for. You might know someone who is willing to co-sign, meaning they agree to cover the payments if you default on the mortgage. However, a co-signer is not usually entitled to the property or funds in question. 
To be a part-owner, the individual must be a co-applicant on the mortgage. A co-applicant goes through the credit approval process and has their income counted as part of determining the mortgage amount. They will also be named on the title of the home and share in its legal ownership. Getting a cosigner or co-applicant can increase the amount of a mortgage.
How to Use a Pre-Approval Mortgage Calculator
A pre-approval mortgage calculator lets you adjust the amount you borrow, the length of the loan, and the interest rate to see how your monthly payments change. Remember, just because you are pre-approved for a certain amount does not mean you have to spend that much on a house. Using a calculator lets you see what your monthly payments will be. Then, you can do the math to make sure you will still have a comfortable budget. 
When you find the payment that you are comfortable with, you'll be able to shop for homes in that price range and set yourself up for success. The IMCU mortgage calculator even lets you factor in a pre-payment to see if paying more toward your mortgage at the time of closing, each year, or each month, will help you save money in the long run. 
Get Pre-Approved With Indiana Members Credit Union
The Indiana Members Credit Union team of loan officers is experienced at handling all loan types. Our service-first approach to lending on terms that are right for our members has helped us grow relationships with many realtors. They are just some of the people who trust us to help finance homes. As a credit union, we are a not-for-profit financial institution that truly aspires to help you live the future of your dreams in your next home. We invite you to apply today for a mortgage pre-approval. Get in touch with us online, via email, over the phone, or in person, and we'll put our heads together to plan for what's next.