Should I get Pre Approved Before Looking for a Car?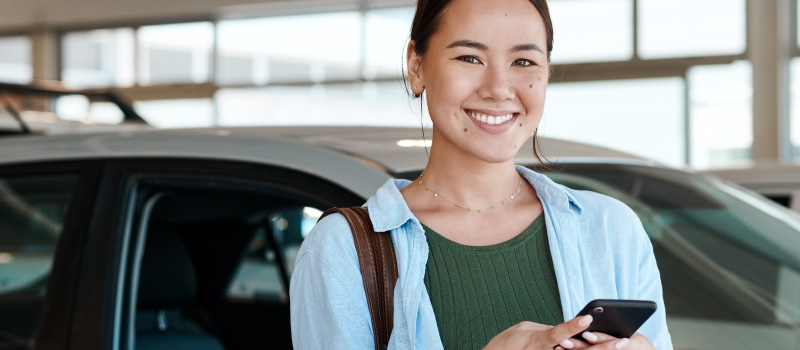 Should I get Pre Approved Before Looking for a Car?
The short answer is yes. Chances are, if you're in the market for a new or used car, you're also shopping for auto loans. In fact, 81.2% of all new vehicles were purchased with some sort of financing in the first three months of 2021. When it comes to securing financing, car buyers usually have two options: financing through the dealership or through a credit union or bank. Pre-approval for auto loans makes either route less stressful and more affordable. In essence, pre-approval means that a lender has already reviewed your finances to say with confidence how much money you can afford to borrow. 
Here's how getting pre-approved can enhance your buying experience:
You become a "cash buyer" at the dealership, so you don't have to spend time and energy trying to guess the best financing options while talking to a salesperson.
You know how much you can afford to spend before you fall in love with a vehicle outside of your budget (If you're curious now, check out Indiana Members Credit Union's pre-approval calculator).
So, should you get pre-approved for an auto loan before going car shopping? If you want to get the best deal, then yes. In this blog, we'll answer frequently asked questions and cover some of the hurdles that car buyers face and how pre-approval can help you glide over them.  
How Far in Advance Should I Get Preapproved for a Car Loan?
Pre-approval for car loans is typically honored for 30-60 days. That being said, you don't have to wait long after beginning the pre-approval process to start shopping. At IMCU, we can let you know if you're approved in just a few minutes! 
Does Getting a Car Preapproved Hurt Your Credit?
Getting pre-approved for a car loan initiates a hard credit pull, which does impact your credit score. However, once you get approved for your loan and start making regular, on-time payments, your credit score will quickly recover. 
Can You Get Denied a Car Loan after Preapproval?
It is rare that you would get denied a car loan after getting pre-approved. Most financial warning signs, like a low credit score, high debt income ratio, and spotty employment history, show up during the application process. Still, circumstances can change. For example, if you were to lose your job or take out another loan after getting preapproved, it may affect your chances of actually receiving a loan. 
Can a Lender Revoke a Loan on a Car after I Signed the Contract?
In extremely rare circumstances, lenders can revoke a car loan after you sign the contract. This happens most often when you finance through a dealership because they don't actually have the final say on whether or not you get approval for your loan. Instead, your application still has to get approved by the lenders that partner with the dealership. Reasons for denying an application that late in the process can include a poor credit score or other financial red flags that didn't show up early on. Getting pre-approved for your car loan reduces the chances of your loan being revoked because the majority of your information is made available to all parties involved.    
Get Started with IMCU's Car Loan Pre Approval Calculator
Getting approved for a car loan can be overwhelming, but you can get started at your own pace from the comfort of your home. At Indiana Members Credit Union, our goal is to help you buy the car of your dreams—stress-free. That's why we've put together these four calculators so you have an idea of what to expect before picking up the phone or walking into a bank:
Once you're ready to take the next step, we're here to help. You can get started online by viewing our
competitive lending rates
or by
applying for an auto loan
. You can also
contact us
or visit your
local IMCU branch
with any of your questions. We're always happy to help!