How Do You Finance a New Build?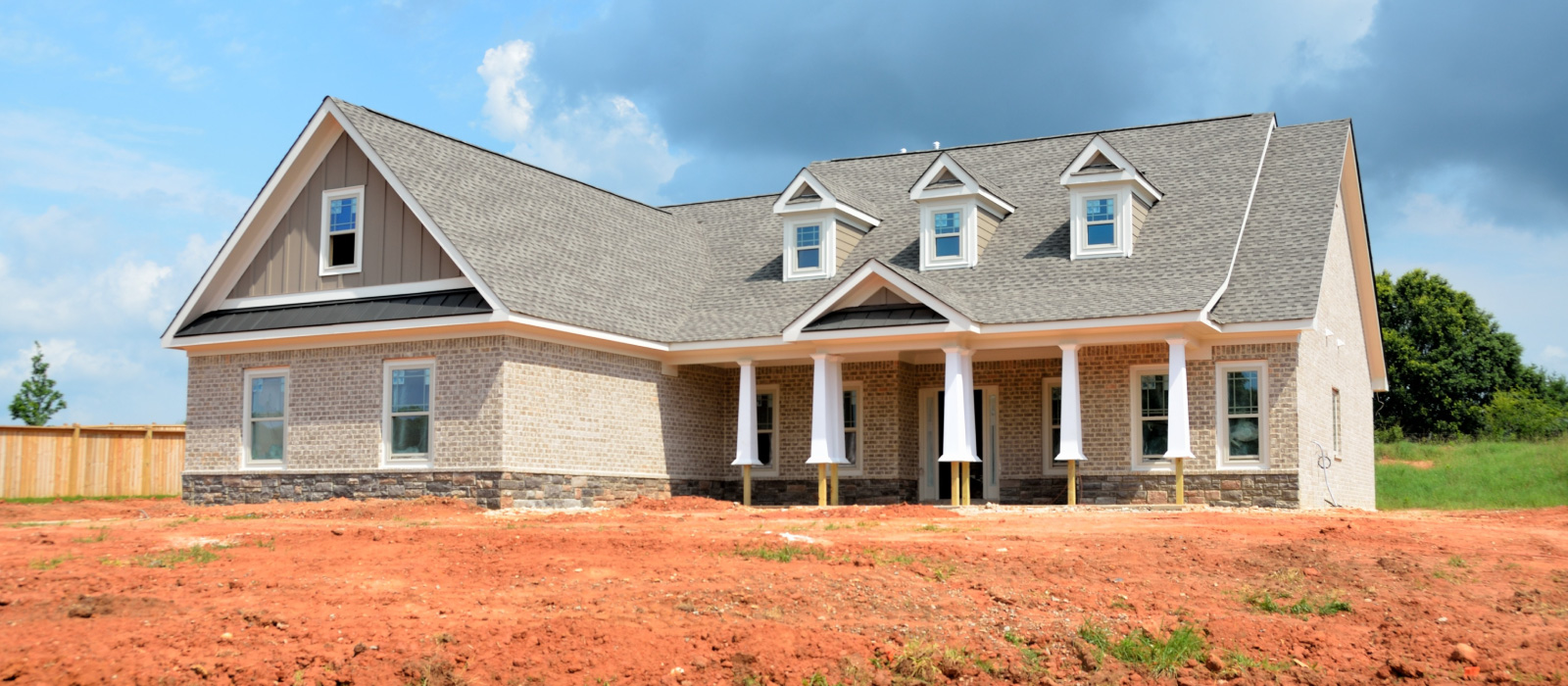 According to S&P Global Marketing Intelligence, construction loan volume in the first quarter of 2022 alone totaled $92.4 billion, a year-over-year increase of 18.2%. You might see all this new construction happening and ask yourself, maybe for the first time, whether it's time to consider building a new home of your own. That can be an intimidating prospect, though, due to the substantial costs and complex planning required. 
At IMCU, we want to help make the new home of your dreams a reality. That's why in addition to conventional mortgage loans, we also offer many specialty loan types—including construction loans.
In this blog, we're going to answer some of the most frequently asked questions about financing a new build. 
Is a Construction Loan a Good Idea for Me?
Whether or not a construction loan is the best avenue for financing your new build depends on a few key factors, mostly related to:

What, exactly, you intend to use the funds for, and
How much financing you need.
Let's explore each of these in a little more detail.
What Can a Construction Loan be Used For?
Construction loans can be used for more than just the labor involved. Let's break down a few of the different costs a construction loan can cover.

Land: If you don't already own the land you intend to build on, that will be a substantial cost to budget for.
Materials: Building materials include things like lumber, appliances, and flooring. On average, plan for materials to account for roughly 40-50% of new build costs.
Labor: On average, labor costs for new construction represent nearly 40% of the project cost.
Permits and other fees: While building permits and inspections aren't going to be hugely expensive, they are requirements.
Contingency: It's always a smart idea to have some funds allocated for unexpected costs that arise over the course of the build. 
What Are the Requirements for a Construction Loan?
The basic requirements for securing a construction loan include a good-to-excellent credit score (680 or above), proof of income, a decent-sized down payment, and a detailed budget/plan.
How Much Do I Need to Borrow?
The size of your construction loan should be tied to the estimated project as well as the amount of money you're able to pay upfront.
How Do I Estimate the Cost of Building a House?
According to HomeAdvisor, the typical cost range for building a new house spans from $110,452 to $449,249. More specifically, the national average cost to build a home in the US is $279,236. On a square-footage basis, you should expect to pay between $150 and $200 per square foot, though these costs can be as low as $100 or as high as $500 per square foot. 
Estimating the total cost can be tricky, since it will vary based on the square footage, floor plan, zip code, and other factors. You also have to factor in the actual cost of the land you're planning to build on.
How Much Money Do You Need Upfront to Build a House?
The more you can afford to pay upfront, the less you'll need to borrow (and the less you'll pay in interest over time). Lenders set their own terms for down payments, but most require a 20-25% down payment.
What Credit Score Do You Need to Build a House?
The better your credit score, the better your chances are of not only being approved for a construction loan, but getting the best interest rates and payment terms possible. While there is no hard-and-fast, absolute rule, you generally need good-to excellent-credit—a FICO score of 680 or above, in other words. It ultimately comes down to the level of risk a lender is willing to take on.
What Does Your Debt-To-Income Ratio Need to Be for a Construction Loan?
In addition to your credit score, your debt-to-income (DTI) ratio will also be of interest to potential lenders. DTI is important to lenders because they want to be certain that the borrower will be able to make their payments over time. Ideally, your DTI will not exceed 45%. You can calculate your own DTI by adding up all your monthly debt payments and then dividing that total by your gross monthly income.
How to Finance Building a House with IMCU: 3 Steps
Step 1: Determine how much you'll need to borrow, and how much you can afford to pay upfront. 
Knowing these figures in advance will help you navigate your options once you connect with a lender. If you need help determining how much you can afford, we have many useful calculators online.
Step 2: Research IMCU's specialty loans for home construction. 
Benefits of our construction loans include:
One-time Close Construction to Permanent Loan
Interest only during construction periods up to 12 months
Down Payment as low as 5%
Terms up to 30 years
Step 3: Start your loan application online.
Do you still have unanswered questions? Feel free to
contact us
!