Construction Loan Calculator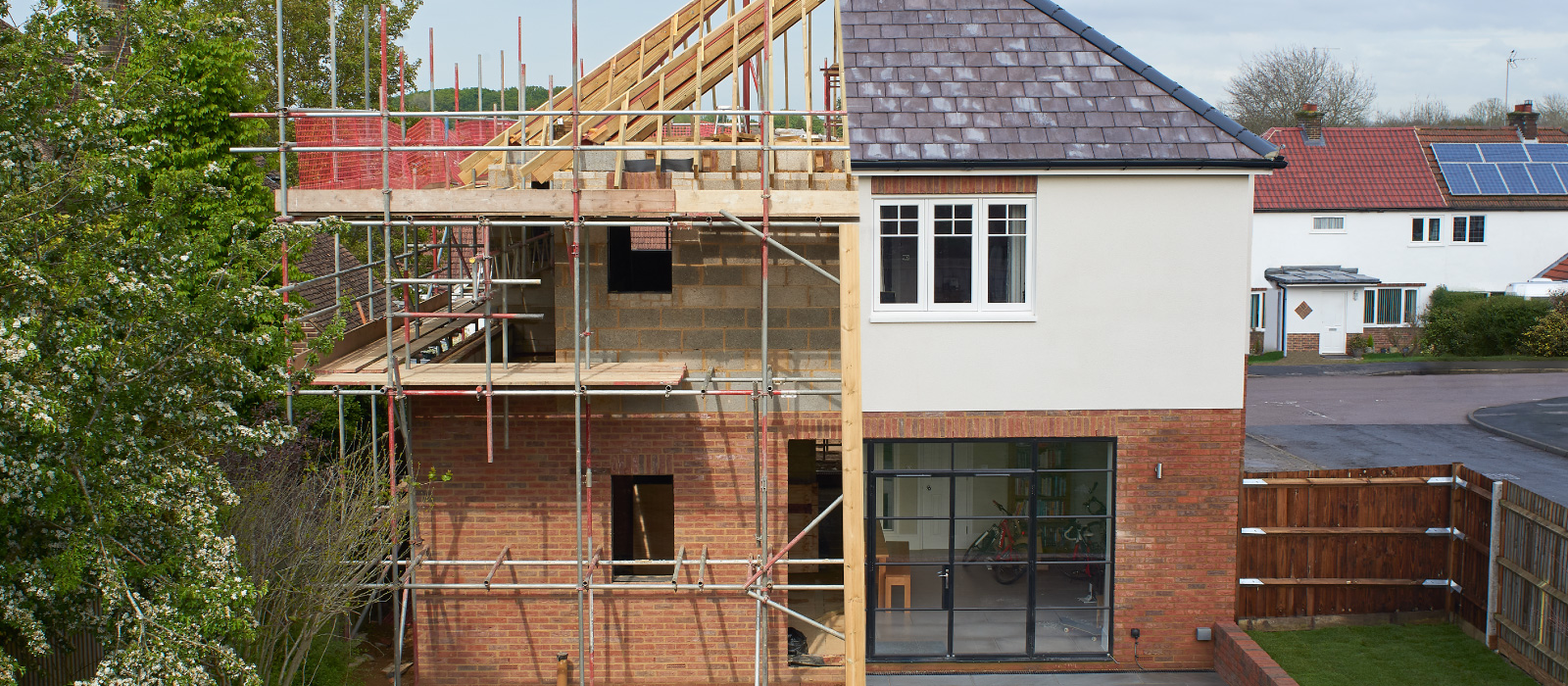 Purchasing a new home is a big exciting step in life. As such it can also be a bit of an overwhelming or complicated process. For starters you have to decide where you want to live, then find the right house, then go through all the nuances of securing mortgage loans and financing. Of course, this is just one of the more typical ways the home buying process goes. What if your journey looks a little bit different? Maybe instead of buying a pre-existing home, you want to build your own house or renovate your existing home to get it just the way you like it. If that's the case, you won't be securing a mortgage, but instead should be looking at new construction loans. In the following article we are going to break down some of the factors that go into a house construction loan calculator to help you determine which construction loan option is best.
What Is a Construction Loan? 
First and foremost, a construction loan is a form of lending for building a home. Instead of typical mortgage loans which are used to buy existing homes, construction loans are for new builds or renovations to an existing property. There are several other differences between mortgage loans and construction loans, such as:
Typical length: Home construction loans tend to be short-term, whereas the majority of mortgages last 15 or 30 years. 
Interest rates: Home construction loan rates are often higher than mortgages.
Payment type: Mortgage loan payments typically include principal and interest payments, but construction loans are usually interest-only payments based on the amount you have paid off on your loan.
What Are the Requirements for a Construction Loan?
There are a handful of requirements for successfully applying for a construction loan. They include:
Credit score minimum
Proof of income
Down payment
A construction or project plan
Let's take a look at each of these requirements in more detail.
Credit Score Minimum
It is common with any loan type to have to go through a credit check. Naturally, the higher your credit score the better. Your credit score often directly translates to the interest rate and loan amount lenders are willing to offer you. Most lenders, including Indiana Members Credit Union, look for a minimum FICO score of 680 for construction loans. Some more risk averse lenders require a score of 720 or higher. If you are concerned about meeting the minimum credit requirements, a few tips for increasing your score include:
Paying off debts
Reduce your debt-to-income ratio
Avoid making large purchases around the time of applying for a loan
Proof of Income
To secure a construction loan, you will also need to provide proof of your income to the lender. This will likely include a handful of financial verification documents or contacting your place of employment. Again, having a low debt-to-income ratio will work in your favor as you apply for financing as you are able to demonstrate enough income to successfully pay off your loan.
Down Payment
The down payment is the portion of the total loan amount you will pay upfront. Most lenders desire a down payment between 20-25% for a construction loan. At IMCU, we offer construction loan options with as little as 5% down payment. 
Construction Project Plan
Lenders will want to understand where their money is going if they do end up providing financing. For this reason, it is important to have a fairly comprehensive project plan for your construction. Elements of your plan should include:
Blueprint and construction plans for the home
A licensed and insured builder you have selected to work with
An appraisal of the land value and the future value of your completed house
Can You Use Land as a Down Payment for a Construction Loan?
The short answer is yes. If you want to use the value of land that you already own as a down payment for a construction loan, you can do so. For example, if you own a parcel of land that is worth $30,000 and you want to secure $300,000 in funding, the land can count as a 10% down payment. 
Which Loan Is Best for Construction? An IMCU Loan!
At IMCU we understand securing financing can seem complicated and tedious. That's why we make it our mission to make the process as easy and enjoyable as possible. Building or renovating a home should be exciting, so let us worry about the technical details while you focus on the fun stuff. Plus with our experts and wealth of experience, we can answer any questions you may have, like:
How much construction loan can I afford?
What will be my construction loan payment schedule?
Is a construction loan right for me?
At IMCU, our construction loan offerings feature:
One-time Close Construction to Permanent Loan
Interest only during construction periods up to 12 months
Down Payment as low as 5%
Terms up to 30 years
So if you are ready to start building your dream home today, check out our
construction loan page
or connect with one of
our loan officers
today!