Refinancing Auto Loans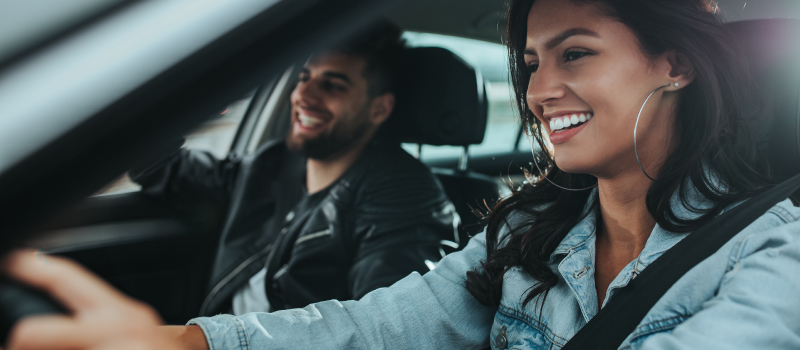 According to Kelley Blue Book, in February of 2022, the average new car in the US sold for $46,085. Along with this 11.4% increase compared to the same last year. Not only is getting a car becoming more expensive, but simply using your brand new purchase is becoming increasingly costly. 
This has led to more people looking into auto loans to afford the vehicle they are looking for, as opposed to buying them outright. Auto loans can be a great option as they provide the financing to help you purchase a new or used automobile. The responsibility on your end is that you will agree to pay that money back, with interest and other fees, over a predetermined amount of time. Many people sign on to these agreements and later discover they can no longer continue with the current arrangement, or they can save money with a better rate and want to refinance.
The dedicated Indiana Members Credit Union (IMCU) team understands that auto loans and refinancing can be complicated topics. That is why we have created this guide covering some commonly asked questions, so that when you walk through our doors, you are as prepared as possible to make a decision. 
What Does Refinancing Mean? 
In short, you are not refinancing the vehicle itself, but the loan. There are a lot of terms surrounding the concept of refinancing your car, which can be confusing. In the end, you will replace your old auto loan with a new one. 
What are the Requirements to Refinance an Auto Loan?
Before you can get started with the refinance process, lenders will require you to provide much of the same information you shared for the original loan. 
Proof of Employment/Income: Lenders will need this information (typically in the form of a pay stub) before they begin processing your request to refinance. However, the documentation can differ depending on whether you work full-time, part-time, freelance, or on contract.
Proof of Insurance: Proof of insurance is paramount to getting both an original auto loan and a refinanced one. 
Proof of Residence: Proof of residence will not always be required, but in situations where a credit check shows a discrepancy, or if your address on your ID does not match other information, then a lender may request proof of your current residence. 
Vehicle Information: An application to refinance your auto loan will require specific information about the vehicle, such as:
Make
Model 
Year
VIN (Vehicle Identification Number)
Is Refinancing a Car Worth it?
If you were looking for a simple yes or no answer, we are sorry to say that the real answer is that it depends. A variety of factors can help lead you in the right direction to decide whether refinancing is the best move for your situation. To help answer this question, we will break it into two sections, why you should and then why you should not refinance your car. 
Why You Should Refinance Your Car
Improved Interest Rate: After signing your loan, you may discover the auto loan rate you agreed to is not the best rate available. This is why auto loan pre-approvals are so important! The good news is that you do not have to sit around with a sub-par rate. Refinancing to get a new lower rate, can result in big savings. 
Improved Credit Score: Credit scores play a major role in all aspects of purchasing a vehicle. If you have been diligent in increasing your credit score, you should consider refinancing. Higher credit scores often result in a more favorable APR or annual percentage rate. 
Better Financial Situation: Your debt to income ratio also affects your rate or loan approval. You can get this number by dividing your monthly income by your monthly debts. Thus, a raise in salary or a permanent decrease in monthly debts can increase your chance for approval and potentially get you a better rate. 
Why You Should Not Refinance Your Car
Original Loan is Almost Done: If you have nearly paid off the entirety of the original loan amount, you may not get much (if any) value out of refinancing. This is primarily because most loans have you pay more off in the beginning due to front-loading the interest. 
Increased Loan Period: Even if you are able to achieve a lower rate, if your new refinanced loan is for 48 months and your current one is for 36 months, it might not be worthwhile. The longer-term means, in the end, you could wind up paying more due to interest. It is important to weigh the benefit of a lower payment against the expense of paying more in interest over time.
Too Many Other Loans: Back to credit scores. Taking out personal loans, home mortgages, or even credit cards around the same time you got an auto loan could decrease your credit score. This means if you apply to refinance, your rate could be significantly higher. 
Acquiring the lowest auto refinance rates can become a complicated task where consulting an expert can result in the best outcome. IMCU, unlike banks, is not for profit, which means we can put you first to ensure that you don't miss out on any potential benefits and get the best auto loan rate possible. We also offer a variety of tools to help you figure out your current situation. We recommend that you try our enhanced refinance car loan calculator.
Does Refinancing Hurt Your Credit?
It is possible that refinancing your auto loan could lead to a hit on your credit score. The good news is that this is not a common occurrence. If your credit score does take a hit, it likely won't hurt you too much in the long term. This setback is from taking on a new loan and is completely normal. Your credit score will return to what it was in no time (without other setbacks).
How Soon Can I Refinance My Car?
There is no standard amount of time that anyone needs to wait before going through the process of refinancing their loan. Many of the refinance loans we handle at IMCU are very shortly after the original dealer financing, when members realize they can get a better rate through the credit union.
With all that being said, our best recommendation is for you to consult with one of our loan officers to discuss the options and see if the current auto refinance rates make sense for you. You can contact us here.
When You Refinance a Car Loan Do You Pay Taxes Again?
Refinancing your auto loan is not a taxable event. This is great news for those on a tight budget who are looking to get a better rate but are hoping to avoid extra expenses. This question then leads to other tax-related refinancing topics. Not everyone may be aware of this, but if you run your own business or your vehicle is used for business purposes, you may be eligible to claim a tax deduction for car loan interest. This is not always the case, so we recommend that you contact your accountant to learn more about your options. 
Can You Refinance With a 500 Credit Score?
Attempting to refinance with a poor credit score is not impossible, but it does make the task more difficult. This is especially the case if your credit score has not at least improved a small amount since getting the initial loan. At IMCU, there is no fee to apply for a loan, so we recommend you consult with one of our loan officers to determine if a refinance is possible. We have refinanced many buy-here-pay here, high-interest loans resulting in serious savings for our members. 
Does Refinancing a Car Affect Buying a House?
For most of us, refinancing your vehicle will impact the house-buying process, but it depends on a few factors. It depends on how soon you are buying the house. If you are planning ahead, refinancing could have a positive impact. This can be achieved by reducing the monthly payment, and improving the debt to income ratio.
Here we are, back to talking about credit scores. As with any major purchase, a credit check will likely be performed. A small hit could affect your mortgage rate, like auto loan rates. A hard credit check could result in a five to ten point short-term hit to your overall score, so it is a good idea to ensure that you can handle that kind of impact. If you are looking to buy a home in the immediate future, you should discuss the potential positives and negatives of refinancing with your mortgage lender. IMCU can assist with your mortgage financing as well!
IMCU: Good Things at a Good Value
As a credit union, we are here to give our members the best possible service and value. IMCU understands the difficulties people go through to refinance their auto loans, and we want to make the process as hassle-free as possible. A refinance can easily be done in minutes over the phone or online and could result in significant savings for our members.
To get started with your refinance journey, contact us today.