Can You Get a Credit Card With $0 Income?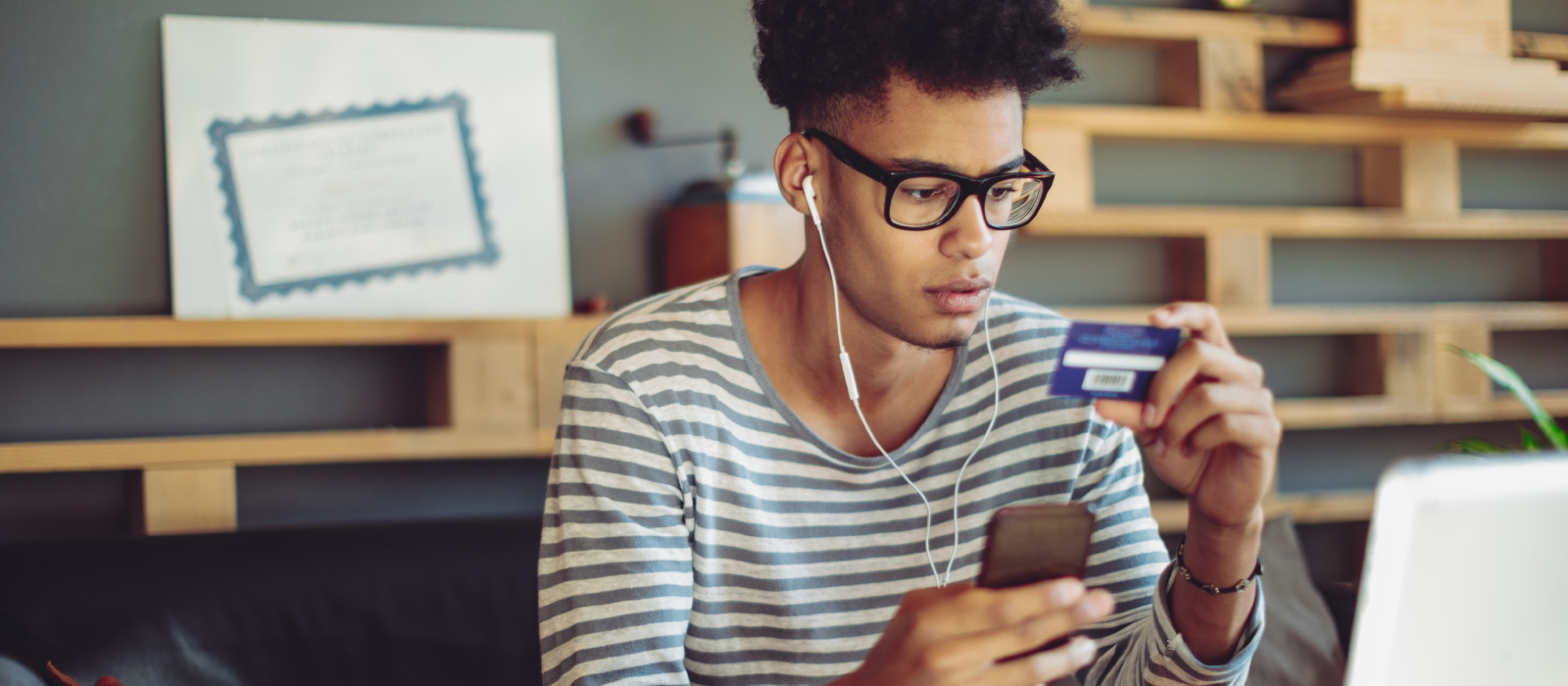 The answer is yes: in some cases, you can get a credit card with no income. However, doing this usually requires that the applicant is at least 18 years old and has an adult cosigner. It's important to note, though, that "income" can mean more than money earned through a job. Understanding what counts as income for a credit card application is important, especially when applying for your first credit card.
Finding a good credit card doesn't have to be a daunting, overwhelming subject. In fact, with the right resources and tools, learning finances can be a fun, rewarding experience—for both kids and adults. And in this article, we at Indiana Members Credit Union want to give you tools for financial success. We're going to explain how income affects credit card approval, with a particular focus on financial education for youth. We'll also discuss how to start building credit at 18 with the help of useful tools like the SmartStart Program, and even how to decide on your first credit card.
Do Credit Cards Actually Verify Income?
Yes—credit card companies and credit unions like IMCU are required by law to verify annual income. Any organization who issues credit cards has to assess each applicant's creditworthiness and ability to pay back debt. Credit card issuers may focus on determining your debt-to-income ratio (DTI). However, your credit score is typically the biggest factor in determining your interest rate. 
What Is Debt-To-Income Ratio (DTI)?
Debt-to-income ratio (DTI) is the percentage of your annual income that is used to pay debt. In this context, "debt" specifically refers to things like:
Car payments
Student loans
Mortgages
Personal loans
Minimum credit card payments
As an example, let's say you earn $1,000 monthly and have two monthly debts: a $200 car payment and a $200 student loan payment. Your total monthly debt obligation would be $400, which makes your DTI:
Debt ($400) / Income ($1000) = 0.4 (or 40%)
Generally, there is no ideal DTI for credit cards, but 36% is a good target to aim for. The more debt you have, the higher annual income you will need to maintain a low DTI. Having debt is not bad, and actually, it's a good indicator for credit companies that you can be a trustworthy borrower. And managing debt well is much easier if you have the right resources that help you. For kids (and their parents), programs like SmartStart teach the basics of budgeting, account management, and concepts like interest. You can practice healthy finances with a wealth of tools and knowledge at your disposal.
What Should I Put for "Annual Income" for a Credit Card?
"Annual income" can be more than money received from a job. There are various sources of income that qualify for listing on credit card applications, particularly if you're a young adult who's a student. Here are some examples of income sources that can be cited on credit card applications:
Employment wages—either part-time or full-time
Money earned from freelancing or independent sources
Fund distributions, such as trusts or retirement funds
Scholarships, grants, and similar financial aid for education
A spouse or partner's income (if the applicant is married)
Annual income is a combination of all income sources, such as the ones listed above. Many of these can help young adults as they apply for starter credit cards; the higher annual income they can list on the application, the better their DTI will be, and the better chance they have at approval—as well as a better interest rate.
As you search for a first credit card, make sure to know all the available options so you can pick what's best for you. Not every credit card offer is worth taking, and many are not the best credit cards for students who, say, are starting college. Additionally, being denied a credit card hurts your credit score, so you don't want to apply for options that don't suit you. For young adults, it's important to find a credit card that lets them practice finances in a safer, lower-risk environment.
What Makes a Good First-Time Credit Card?
IMCU's Jumpstart Credit Card is a great option for young adults seeking their first credit card. But why exactly is this the case? Here are a few reasons:
No Annual Fees | It doesn't cost anything to start a Jumpstart credit card; just get approved, and you're on your way!
Lower Credit Limit | Having a large credit card can be scary, especially as a new credit user (or a parent of one). But Jumpstart cards have a low credit limit, which creates a much lower-stakes environment for learning how to use credit.
Low Starting APR | Generally, a good APR for credit cards is around 20%, but the first year of owning a Jumpstart credit card promises an APR of only 1.9%. This means that as kids learn how to manage credit card debt, they're not racking up high amounts of interest in the process.
On-Time Payment Rewards | Jumpstart cards have several benefits that encourage responsible debt management. For one, it will not charge interest on purchases if the debt balance is paid within the monthly due date. Secondly, Jumpstart cards reward consistent, responsible use, including double rewards points for 12 consecutive months of on-time payments. Young adults will not only have a place to learn financial responsibility, but ways to tangibly reap the rewards.
In addition to our credit card offerings, IMCU offers many educational opportunities through our SmartStart program. Children and parents can learn about money management as a family, in a way that's safe, productive, and has real-world implications for the child's future—even if they're not old enough for a credit card yet.
Start Building Your Credit With IMCU
For kids taking their first steps into the world of finance, Indiana Members Credit Union is a perfect place to start their journey. Our Jumpstart credit card is a perfect first-time credit card, and our SmartStart program helps set young adults up for future success. For more information on how IMCU empowers kids to manage money responsibly, visit our website to see everything we offer.