What Score Do Credit Unions Use for Auto Loans?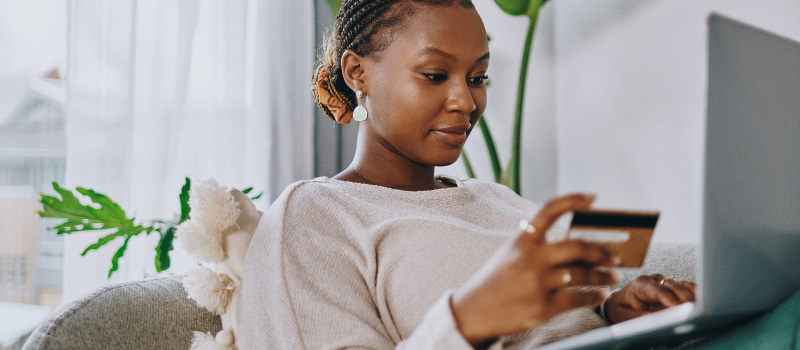 What Score Do Credit Unions Use for Auto Loans?
Credit Unions use your credit score as a factor for deciding whether or not you qualify for an auto loan and what your interest rate will be. When applying for auto loans, you'll be required to disclose personal information, your employment history, and other financial information. Out of these requirements, your credit score can often be the most impactful— and elusive. It's not something that you can always track in real-time, and there are many different score providers that can give conflicting credit reports.
In this blog, we'll take a closer look at how credit unions obtain and weigh your credit score and what that means for your car buying experience.  
What Are Credit Union Auto Loan Credit Score Requirements?
It's possible to get an auto loan through a credit union with any credit score. However, lower credit scores often result in higher interest rates, and you'll need to rely on other factors—like having a steady income—to secure a loan.
What Is the Minimum Credit Score for an Auto Loan?
There is no minimum credit score to apply for an auto loan, but higher scores typically make you eligible for lower interest rates. You can increase your credit score by making payments on time, keeping your credit card usage below 30%, and avoiding hard inquiries into your credit when possible. Hard inquiries happen when you apply for a new credit card or loan, so it's best to space out major purchases like cars and houses.    
Is 700 a Good Credit Score To Buy a Car?
A credit score of 690-719 is considered "good." In general, having a credit score of at least 700 will make your loan application process quicker, as it's less likely you'll have to explain blemishes on your credit. If you have a score of at least 720, you'll be in the highest bracket among borrowers, and you'll likely qualify for the lowest available rates. 
Do You Have To Be a Member of a Credit Union To Get a Car Loan?
Yes, you do have to be a member of the credit union you are using to apply for a loan. As a member, you'll have access to auto loans that tend to have lower rates than other financial institutions. At Indiana Members Credit Union (IMCU), we take pride in offering exceptional customer service and affordable loan rates. 
Credit Union Car Loan Requirements Checklist
Specific requirements can vary from credit union to credit union; this checklist example covers the essentials: 
Be a Credit Union Member: Joining a credit union is a straightforward process. You can become a member as long as you live or work in a branch's community. As an added bonus, your money will work for you while benefiting your community. To open a checking account with IMCU, you just need a starting deposit of $25—no minimum balance and no monthly fees. Visit our branch locator to see if there's an IMCU location near you. 
Personal Information: You'll be required to provide proof of residency and a driver's license. Depending on your local credit union branch, you may need to provide additional documentation. 
Employment History: Lenders will want to see that you've been able to hold a job and have a steady income.
Proof of Car Insurance: When seeking financing, you'll need to present proof of insurance, even before purchasing a vehicle. 
Credit Score: Your lender will run your credit score, but it's a good idea to know your score ahead of time. IMCU trusts TransUnion to provide accurate information and credit assessment.
Pre-Approval: While not a requirement, getting pre-approved for a car loan by a credit union can save you a lot of money over the life of the loan. With pre-approval, you won't have to rely on financing from a dealership. In fact, dealerships often markup loans by 1-2%, resulting in an average total price increase of $2,109.
Get in touch with one of IMCU's experienced loan officers to walk you through each step of our loan process. 
Is It Better To Go through a Car Dealership or a Credit Union?
When shopping for a new or used car, it helps to start at a credit union. As we mentioned in our checklist, dealerships tend to markup the interest rates of their loans. Working with a credit union and getting pre-approved for financing not only provides an opportunity to secure a lower rate, but it can also make the shopping process more enjoyable. 
With pre-approval from a credit union, you become a cash buyer at the dealership. That means you don't have to worry about negotiating loan rates on the sales floor. You'll also know what you can afford, so you won't go over budget. Instead, you'll be able to focus on the features that make your perfect car, like: safety, energy efficiency, style, space, and so much more. 
The Best Credit Unions for Auto Loans… IMCU
Buying a car should be an exciting process, but stress often takes over. You have to track down your credit score, juggle financing packages while comparing your favorite options, and still worry if you'll get approved for a loan. This can all make you dread purchasing a new car instead of looking forward to the road ahead. That's why at IMCU, we work hard to streamline your vehicle-buying process. We offer a variety of ways to get you started finding your dream car:
Work with your local auto advisor to search for the perfect car and financing options
Get pre-approved for a loan so you can go to the dealership with confidence
Get the big picture (and details) of your finances with our auto loan calculators, including "How long will it take to pay off my loan" and "How much car can I afford?"
Visit your local branch
to learn more, or
give us a call
to see how we can help you—whether this is your first car or you're a seasoned shopper.