Is It Better To Get a Loan Through a Credit Union?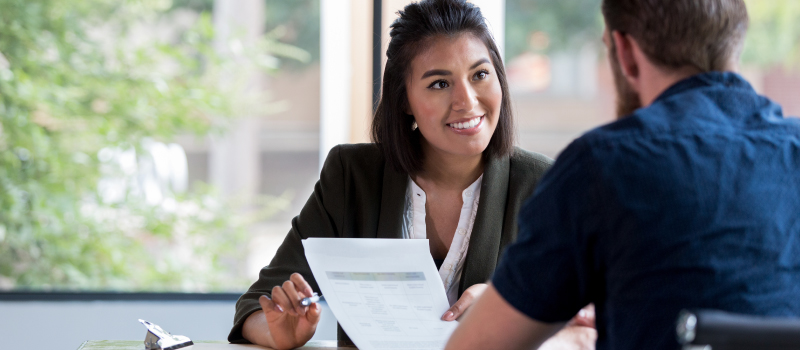 Credit Unions and Auto Loans: Is It Better To Get a Loan Through a Credit Union?
As people begin their search for a loan that best meets their needs, they often ask, "Is it better to use a bank or credit union?" Generally, it is more beneficial to pursue a loan with a credit union instead of a bank. Although other financial institutions do serve a purpose, credit unions offer significant advantages such as:
Higher savings 
Lower fees 
Individualized and hands-on member service 
Local expertise
Lower overall loan rates
Since credit unions are owned and operated by their members instead of shareholders, they are able to offer the benefits listed above and also provide a flexible, more personal touch when it comes to the overall loan process. 
In fact, the National Credit Union Administration's (NCUA) 2021 credit union and bank rates report found that credit unions offer significantly better rates across the board when compared to banks. All of this data naturally points in the direction of using a credit union to obtain any loan. But what about auto loans, specifically? How does the auto loan process work with a credit union?  
At Indiana Members Credit Union (IMCU), we understand that pursuing an auto credit union loan can seem like a daunting and confusing task. That's why we put together this short guide to explain how working with a credit union can help you obtain the loan you need to best finance your vehicle purchase. 
Is It Easier To Get a Loan at a Credit Union or a Bank?
When you choose to work with a credit union vs a bank,  credit unions are often more forgiving when it comes to your credit score. In addition, credit union members are able to vote in policies and make decisions that are more friendly to borrowers. This means your credit union loan approval odds are often more favorable than they would be if you choose to work with a larger, more impersonal lender. All of these factors contribute to making the credit union loan process easy to navigate. 
Pre-approval Makes the Auto Loan Process Even Easier
Another way to ensure that your auto loan process goes smoothly is to get pre-approved by the lender you're considering. A pre-approval gives your lender of choice the chance to review your credit report and financial history to determine your rate and loan amount.
When pursuing a pre-approval, you are required to fill out a standard loan application. The requirements for a credit union car loan application include: 
Contact information
Employment status
Income information
Your credit score
How you plan to purchase your vehicle
Your auto insurance information
Pre-approvals are extremely helpful because they provide a maximum amount you can borrow, allowing you to finalize your budget with greater accuracy. They also allow you to avoid financing with a dealership, putting you in a better bargaining position. Although, we should note that pre-approvals are only available for a 30- or 60-day window, which means you should be absolutely certain of your purchase intent before starting the pre-approval process. 
Credit Union Auto Loan Credit Score Requirements
When you apply for a loan through any credit union, they are required to check your credit score. Although there is no established minimum credit score for a car loan, a credit score above  660 should get you a decent interest rate. However, a credit score of 720 or above will give you an even better rate. 
Does a Credit Union Loan Affect Your Credit Score?
As is the case with any lender, receiving an auto loan from a credit union will result in a small decline of your credit score. However, this temporary dip in your score will not negatively impact your credit health for the long term. So long as you are able to successfully make payments on time, your score will quickly bounce back. Additionally, your credit score will progressively improve so long as you continue to make your loan payments on-time. 
IMCU: A Financial Institution that Advocates for You
Whether you are considering refinancing or are in the market to buy a vehicle, IMCU is here to help. We have the flexible options you deserve, so you can easily reach your end goal. We also offer a wide variety of resources such as our auto loan calculator, auto advisor program, car affordability calculator, and so much more. 
If you're ready to begin your loan journey, feel free to explore our current auto loan rates and contact your local branch with any questions you may have.