Celebrating Black History Month: Yaso Jamaican Grill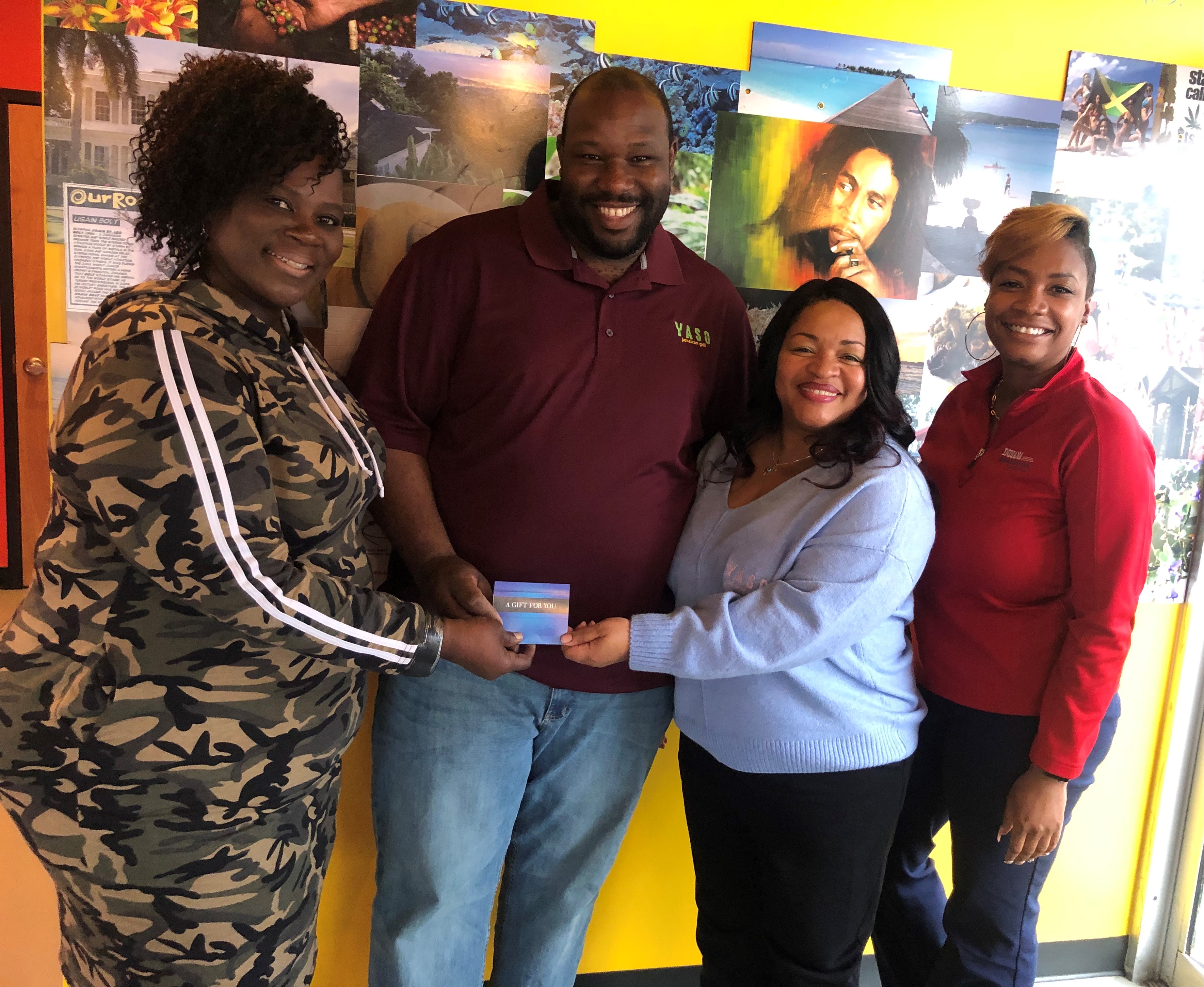 Jermaine and Ja'Net Dennis, invited all of their family and friends to their home to relax and partake in a feast they prepared that spanned across 3-6ft. tables. Party after party, year after year, they noticed one common issue: there were never any leftovers.  This is when they realized that the food they created would definitely sell, thus the birth of Yaso Jamaican Grill. Yaso's menu was created by Executive Chef Jermaine Dennis, who was born, raised and trained in the parish of Westmorland, Jamaica.  Jermaine spent his early years cooking in the hotels of the beautiful Island of Jamaica.  He later moved to Indianapolis where he used this knowledge and experience in a local Jamaican restaurant, where he met his wife Ja'Net. Ja'Net, a graduate of Ball State University, has a very diverse, entrepreneurial background.  Over the years, Ja'Net has owned several small businesses, all of which housed their business banking accounts at IMCU.
As personal account holders of IMCU, for Ja'Net and Jermaine Dennis, the choice for their primary business banking account was obvious.  The Dennis' love the hometown experience of banking with an institution who knows how to meet the specific needs of Indiana residents.  They also greatly appreciate the diversity within the bank and the fact that their needs are understood and their business is always appreciated.  At IMCU, The Dennis's feel like family and trust that the many banking resources available, are there for both them and their business without limitation.
Make sure to check out their delicious menu. We appreciate their business with IMCU!
www.yasogrill.com
1501 Prospect St.
Indianapolis, IN 46203
317-744-0011
*Pictured left to right: Lela Springfield, Branch Manager, IMCU Downtown Branch, Jermaine Dennis, Owner, Yaso Jamaican Grill, Ja'Net Dennis, Owner, Yaso Jamaican Grill, and Brittany Johnson, Director of Diversity & Recruiting, IMCU.