Can You Get a Credit Card Without Credit History?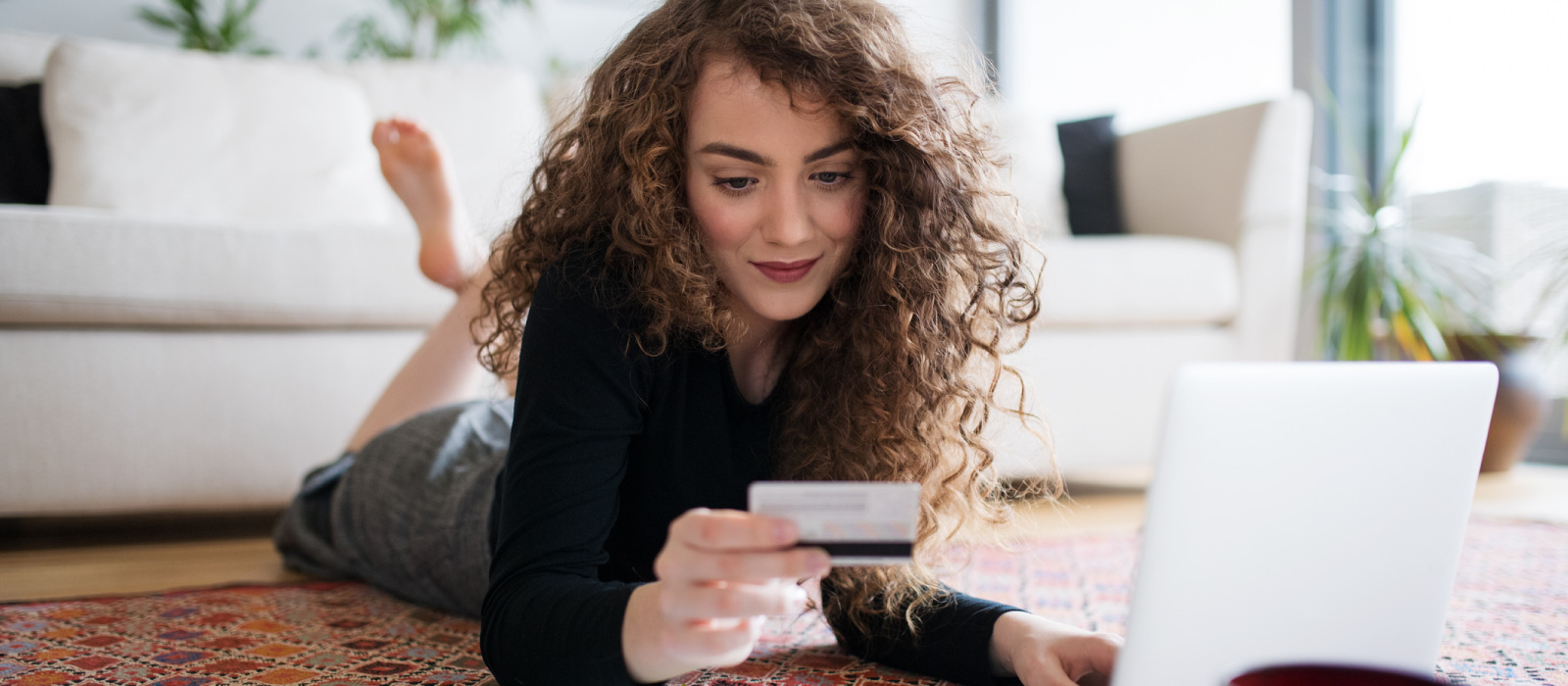 Young people face a lot of conundrums. How do you possibly understand everything there is to know about finances? How do you build credit if you supposedly need credit to get a credit card? It can truly feel overwhelming—fortunately, there are resources that can help sort through at least some of these questions.
At Indiana Members Credit Union, we're dedicated to helping parents and young people alike with financial education for youth. From understanding budgeting and savings accounts to getting that first credit card and beyond, we're here for our members every step of the way. Here are some tips to help young people responsibly find and acquire their first-time credit card.
Can I Get a Credit Card If I Have No Credit?
Contrary to popular belief, it's certainly possible to get a credit card without credit. While you won't be able to qualify for every credit card on the market, many financial institutions offer starter credit cards specifically designed for those with no credit history. At IMCU, our Jumpstart Credit Card, for example, is designed to help young people with little to no credit safely build their credit with a low limit.
 Generally speaking, the requirements for these starter cards include:
Age: To qualify for your own credit card, you must be 18 years of age or older. Parents looking to help their child establish credit before they turn 18 can add their child as an authorized user on a credit card. While the parent will still be responsible for paying the bill, it's a great way to help young adults build credit and financial responsibility. It is important to note that financial institutions aren't required to report authorized user activity to credit bureaus, so it's important to check in with the institution before adding a child as an authorized user.
Income: Generally speaking, a source of income is required to qualify for a credit card. Applicants need to report their income level on a credit card application. There are a few exceptions to this rule, however. Young adults without income may be able to qualify for a credit card if they have a cosigner with a steady income, like a parent, on the account. Or, college students may be able to report scholarship or grant funding as income. Note that only surplus funding available once tuition and other expenses have been paid count as income in this situation.
Of course, even among starter credit cards there are a ton of options available, and they're not all created equally. Let's now talk about how to find the best credit cards to build credit safely and effectively.
What Is the First Credit Card You Get?
As we discussed above, the first credit card you get is sometimes referred to as a starter credit card. Starter credit cards are designed for people with little to no credit history who would like to build up their credit profile. While every starter credit card will offer different terms and benefits, here are a few features to look out for:
Low Credit Limit: The best credit card for an 18-year-old to build credit (or any young person, really!), is one that has a low credit limit. A low credit limit keeps your spending low, which improves the odds that you'll be able to set up consistent monthly payments. These cards offer the chance to build credit and learn financial responsibility in a relatively low-stakes environment.
No Annual Fees: Some credit cards have annual fees (or fees you have to pay annually), but the best starter credit cards don't include these fees. While some credit cards with annual fees do offer big benefits and rewards, the fact is that there are a lot of great options out there that don't charge you for the privilege of having one.
Simple Management: When it comes to managing a credit card, simpler is almost always better. The best first credit card for young adults will offer features like digital banking, automated alerts and, and other tools to help build good money habits for the future. At IMCU, our JumpStart Credit Card even rewards cardholders with points for on-time payments to reinforce those good financial behaviors.
Which Is the Best Credit Card to. Apply For Beginners? Meet IMCU's Jumpstart Credit Card
While getting a credit card can be a challenge for young people with no credit, IMCU's Jumpstart Credit Card makes it possible! With low spending limits, low interest rates, and on-time payment rewards, the Jumpstart credit card helps teach young people responsibility while safely empowering them to build their credit profile. Credit is the foundation of loans, mortgages, and other key financial moves, and the IMCU Jumpstart credit card can set you up for success now and in the future.
Ready to learn more?
Visit our website
to find out the details about the Premier Rewards + Jumpstart Mastercard and the Premier Advantage Jumpstart Mastercard. Or,
reach out to your local branch
today