Small Business Merchant Services: The Easiest, Most Economical Way to Accept Credit Cards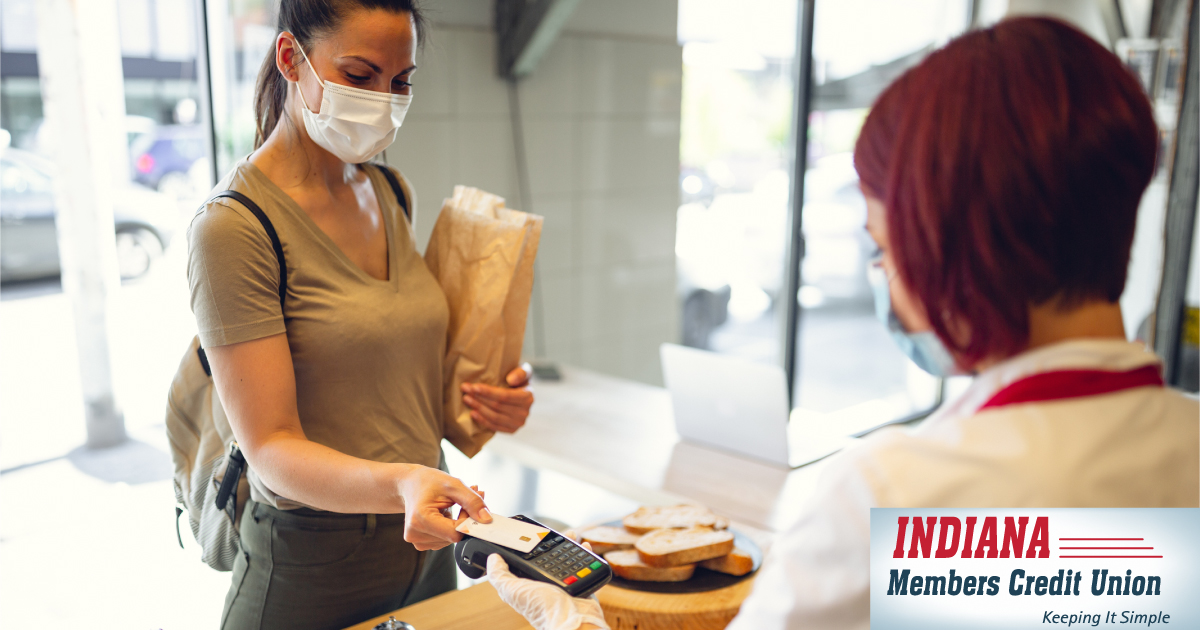 The start of a new year has many business owners thinking about new business goals. If one of your goals for 2022 is to start accepting credit and debit card payments from your customers -- or if you're searching for a better and/or less expensive way to process the payments you're already receiving -- you'll find the answer at Indiana Members Credit Union.
Through our Merchant Services program, we make accepting credit and debit card payments easier and more affordable than many of the options available to you. With more affordable rates for handling transactions, we can help you keep more of what you've earned. Just as important, when you have questions or encounter problems, you'll find helpful answers right here in Indiana.
Our Merchant Services program is just one of the many ways we can help your business meet its goals for the new year. Another great example is Cash Management, an optional feature of our best-in-class Digital Banking platform, which allows roles and privileges to be assigned to specific employees, as well as to outside individuals such as your company's CPA. Cash Management also includes ACH Origination, Wire Transfers, and Business Bill Pay services to assist you in managing your organizations daily cash flow. Positive Pay, which significantly reduces the risk of check and ACH fraud, is also included with IMCU Cash Management.
Another great service that we offer businesses is Remote Deposit. Use it in conjunction with at desktop scanner to make same-day check deposits (5:00 pm CST cutoff time on business days). This service creates efficiency for your business by saving time used traveling to branches to make deposits and reduces float so your deposits are available quicker for your cash flow needs.
Put all these great services to work for your company by contacting one of our dedicated Treasury Management Officers listed below:
Ryan Kellum: Direct Line: 317.554.8164 Email: Rkellum@imcu.com
Emily Cunningham: Direct Line: 812.492.1813 Email: Ecunningham@imcu.com
Genie Stamper: Direct Line: 812.748.2306 Email: Gstamper@imcu.com