Member Fraud Alert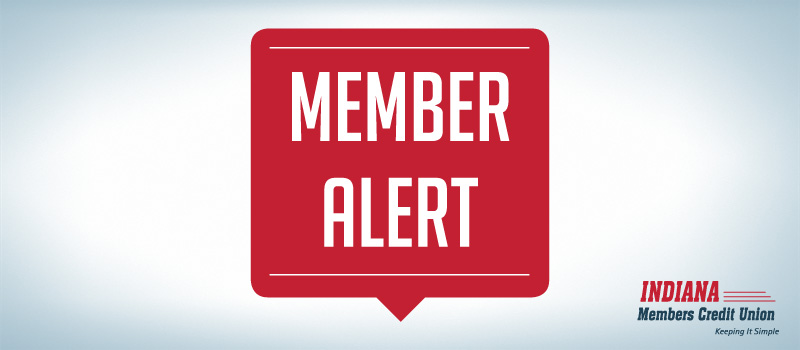 Please be aware of two fraud schemes that are currently very active with our membership.  We are receiving reports that members are receiving a spoofed number from our Member Services department along with a fraudulent text alert attempting to verify a transaction (that you likely didn't do) and then asking you to verify a portion of your debit card number. These calls and texts are not from Indiana Members Credit Union.  Please do not provide any account or card information to anyone contacting you.
In addition, scammers continue to target individuals perpetrating the fraud department or even another company.  Shortly after they've called you, you receive a text message that says "do not share this code" but you share the code because you trust the person on the other end.  Little do you know, they've now gained access to your wallet and begin making purchases. 
If you receive a call like these, please hang up and call your local IMCU branch or member services department immediately at: 317-248-8556 or 800-556-9268.
Click here for a listing of IMCU locations and hours: https://www.imcu.com/connect/locations