Clarksville $200 Bonus Offer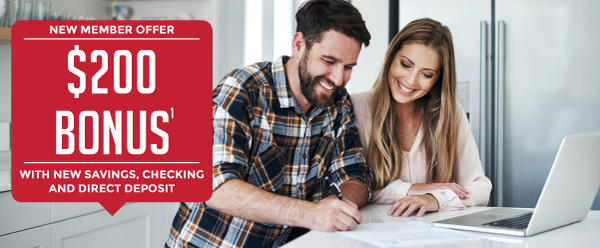 Visit our Clarksville Branch to get a $200 bonus¹ with new savings, checking, and direct deposit at IMCU!
¹Membership savings, checking account and net direct deposit required. Account must remain open at least 1 year or bonus will be debited at closing. At account opening, $5 will be deposited into savings and the additional $195 will be deposited into the checking account after two payrolls have posted to the account.